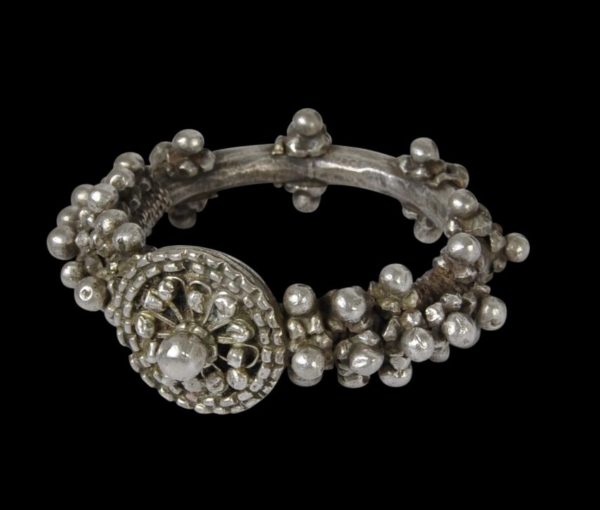 6331
Enquiry about object: 6331
Northern Yemen Silver Bracelet (Musammat)
Al-Dhahiyy region, Northern Yemen early 20th century
internal diameter: 6.2cm, external diameter: 10cm, weight: 316g
This large and heavy, sculptural bracelet is from Yemen's Al-Dhahiyy region. It is of silver or silver alloy and has a prominent round 'face' not unlike a wrist watch and might indeed have been modelled after a wrist watch.
The face and band are notable for their decoration with large, solid, applied granules or spheres. There is additional applied wire work.
Ransom (2014, p. 139) illustrates a related example.
The example here is in fine condition and is without losses or repairs.
References
Ransom, M., Silver Treasures from the Land of Sheba: Regional Yemeni Jewelry, AUC Press, 2014.