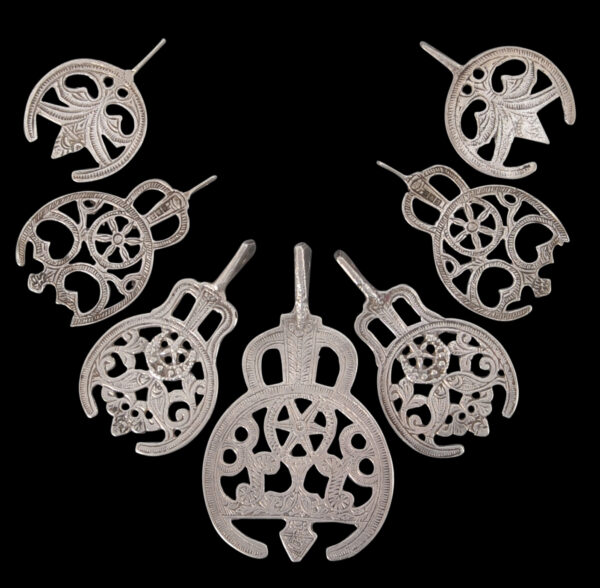 6708
Enquiry about object: 6708
Seven Silver Birth Motif Pendants (Salhayat)
Libya, Egypt, Algeria & Djerba Island, Tunisia circa 1900
length of the largest pendant: 10.3cm, combined weight: 111g
These pendants known as salhayat or salhat were worn by women in Libya, Algeria and Egypt. And also on Djerba, an island off the coast of Tunisia, with whitewashed desert towns that have Berber, Arab, Jewish and African influence.
This type of pendant was worn by a women once she became a mother (and not before). Hence the stylised motifs which are believed to be related to birth.
Each of the examples here has good wear and patina. Two have a tip broken off. This is deliberate and is an authenticating feature of this type of pendant. It is said that the tip would be broken off if the wearer gave birth to a son. Van Roode (2017, p. 104) argues that the pendants were too precious to be treated in this way and it was more likely that a tip would be broken off if the wearer needed money.
Some here are decorated with a cross which looks like a Star of David but to the Muslims is the Seal of Solomon. Two are very similar and probably are cast. They are decorated with a pair of fishes, a common fertility motif.
Each is decorated on one side only; the other is plain – other than the largest example which is engraved on both sides.
Two of the seven have Egyptian assay marks for the early 20th century, one has an assay mark for Tunisia and the largest has an elaborate assay mark that probably is Libyan. The others do not seem to have control marks.
Similar pendants are illustrated in Seiwert (2009, p. 84) and van Roode (2017, p. 92-93).
Each of the pendants here is wearable. Each can be threaded onto a necklace.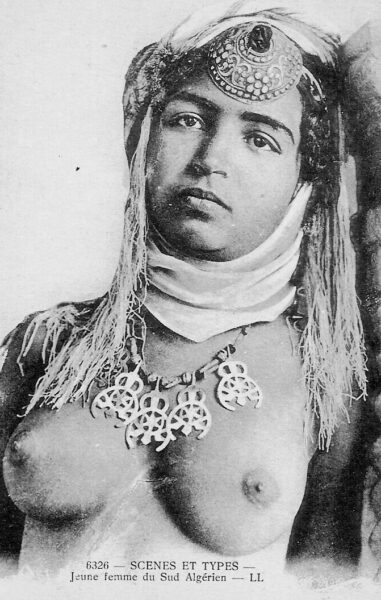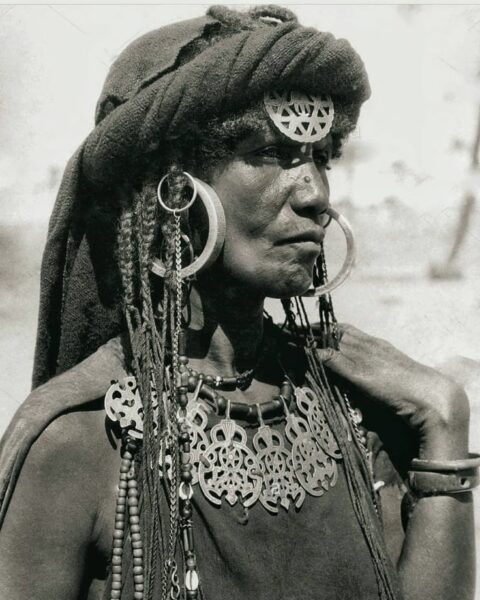 #
Scroll down to see more images.
References
van Roode, S., Desert Silver: Understanding Traditional Jewellery from the Middle East and North Africa, BLKVLD, 2017.
Seiwert, W.D., Jewellery from the Orient: Treasures from the Bir Collection, Arnoldsche Art Publishers, 2009.