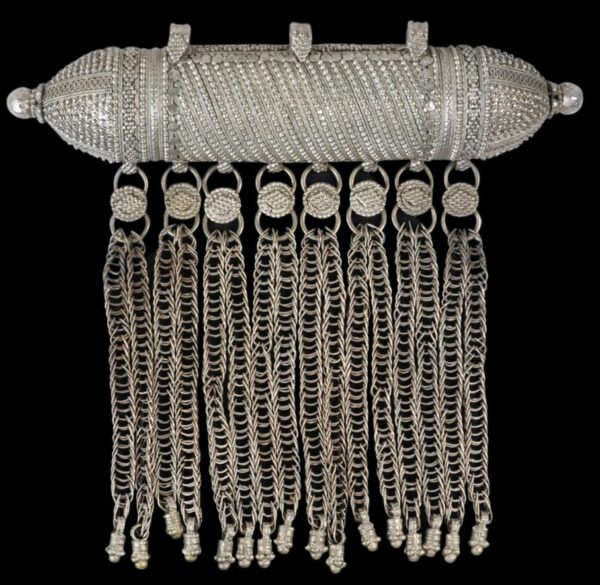 6685
Enquiry about object: 6685
Yemeni Silver Amulet Hirz Pendant
Yemen early 20th century
length: 19.7cm, weight: 396g
This unusual and quite spectacular cylindrical pendant box was made to be worn suspended on a chain from the neck and would have contained protective or talismanic Koranic script and is known as a hirz.
It is of silver, and is fully enclosed.  It is entirely covered with fine, applied silver granulation and silver filigree work. This is all in excellent condition and is of outstanding quality.
The top of the hirz has three lugs applied to allow suspension. The lower part has eight links with granulation work and double suspended chains each of which terminates with a solid cast pendant terminal.
The hirz is in excellent condition without losses or repairs.
References
Ransom, M., Silver Treasures from the Land of Sheba: Regional Yemeni Jewelry, AUC Press, 2014.