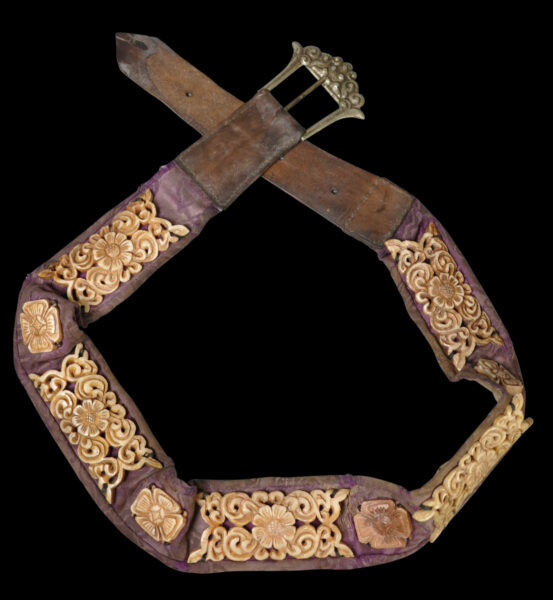 7148
Enquiry about object: 7148
Tibetan Noble's Fine Bone & Silk Belt
Tibet or Mongolia 19th century
length (including buckle): 105cm, width: 4.9cm, weight: 226g
Provenance
private collection, Germany.
This rare and very unusual belt comprises a strip of Chinese pink-purple silk attached to a leather backing with a silvered metal buckle cast with foliate motifs and with nine pierced floral plaques carved from bone.
The bone plaques are complete and exceptionally well carved. The bone is likely to be animal rather than human bone.
Such a belt, so finely decorated, would have been worn by an upper-class Tibetan or Mongolian woman.
We are unaware of any comparable examples, published or otherwise.