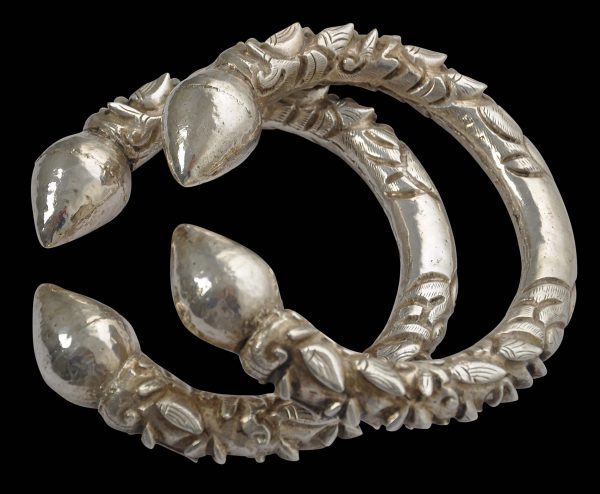 2744
Enquiry about object: 2744
Nepalese Silver Hollow Kalli Anklets
Newar People, Nepal early 20th century
exterior diameter: 13.5cm, interior diameter: 9.5cm, weight: 260g
These hollow silver anklets were worn by married women until the birth of their first child. They have two large lotus bud finials and the hoops are stylised dragon bodies with pointy, leaf-like scales. The central sections of the hoops however have been left plain.
A similar pair are illustrated in Hoek et al (2004, p. 180).
The examples here are in fine condition and are without dents or losses. The silver is high-grade.
References
Hoek, C., et al, Ethnic Jewellery: From Africa, Asia and Pacific Islands, Pepin Press, 2004.