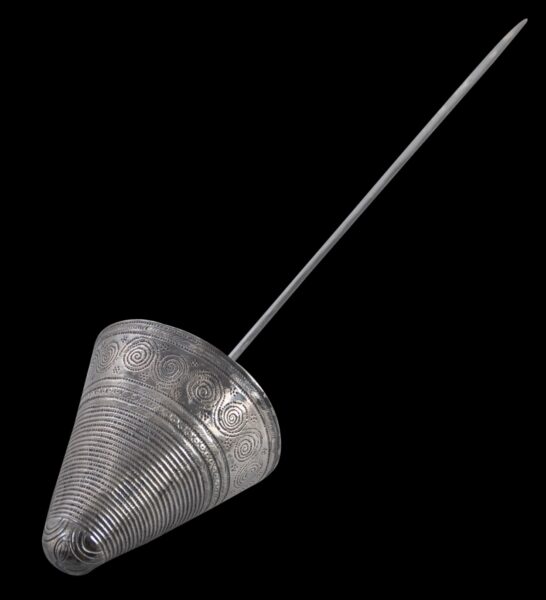 8605
Enquiry about object: 8605
Massive Miao Silver Hairpin
Miao People, Northern Thailand & Southern China early 20th century
length: approximately 29.3cm, width: 6.6cm, weight: 55g
Provenance
private collection
We are not aware of another giant hairpin quite like this example, but the spiral design on the conical finial indicate that it is from the Miao minority originally from southern China but also from the so-called Golden Triangle region of northern Thailand.
A very long silver pin emerges from the interior of the conical finial.
Such a hairpin would have been worn for festival occasions only. It is too large and impractical for everyday wear.
The hairpin is in excellent condition and with clear age.
References
van Cutsem, A., A World of Head Ornaments: Africa, Asia Oceania, America, Skira, 2005.