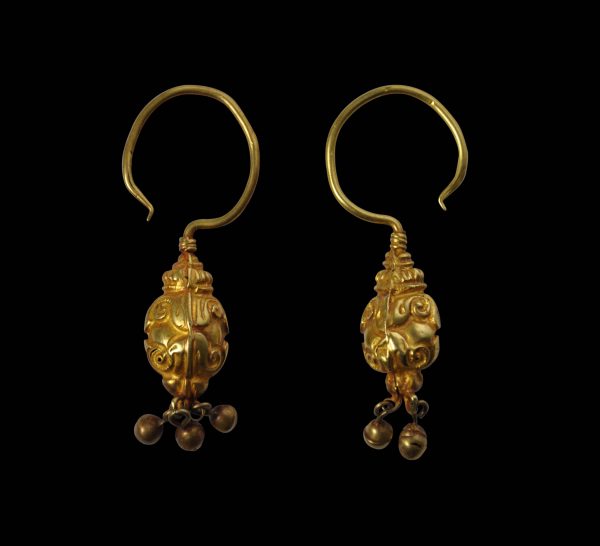 2492
Enquiry about object: 2492
Liao Dynasty Gold Pendant Earrings
China Liao Dynasty, 10-12th century
height: 5.3cm, combined weight: 9g
Provenance
private collection, UK
This pair of earrings decorated with geometric swirls in relief have been made by soldering together two sections of sheet gold. Hollow pendant spheres have been attached to the lower parts (three on one and two on another – the third presumably is missing).
The earrings have large gold wire hoops.
The pair is in a stable, wearable condition.
References
Liu, Y. (ed.), Liaoning Museum, Chang Zheng Publishers, 2008.
Shen, H.N. (ed.), Gilded Splendor: Treasures of China's Liao Empire (907-1125), 5 Continents, 2006.
White, J.M. & E.C. Bunker, Adornment for Eternity: Status and Rank in Chinese Ornament, Denver Art Museum/The Woods Publishing Company, 1994.