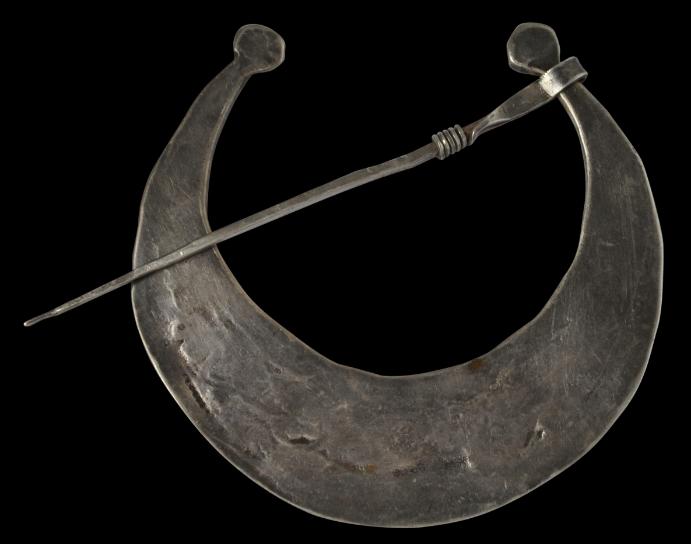 Inventory no.: 4370
Engraved Silver Crescent-Shaped Cloak Pin or Fibula, Tunisia, 19th-early 20th century
SOLD
Engraved Silver Crescent-Shaped Cloak Pin or Fibula (Hlal)
Tunisia
19th-early 20th century
width: 9.8cm, height: 10cm, weight: 62g
This cloak pin or fibula has been cut from solid silver sheet and engraved with decorative motifs. It dates to around the end of the 19th century and is from Tunisia (probably southern Tunisia, in northern Africa. It is crescent shaped underscoring the item's Islamic origins.
A related example is illustrated in Phillips (2004, p. 572). Another is in Prolongeau-Wade (2008, p. 190).
The example here is in fine condition and with a good patina. The silver used is thick, and the item has a good weight and feels heavy in the hand.
References
Phillips, T., Africa: The Art of a Continent, Prestel, 2004.
Prolongeau-Wade, S.,
Voyage des au Pays Fibules, Editions du Regard, 2008.
Provenance
UK art market
Inventory no.: 4370
SOLD
here