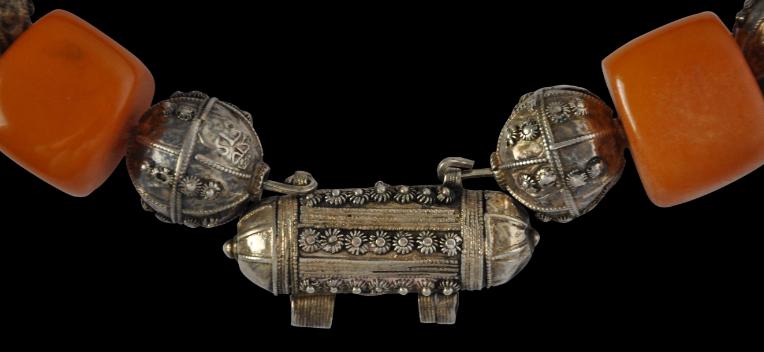 Inventory no.: 3970
Yemen Silver Bead Necklace
SOLD
Silver Bead & Processed Amber Bead Necklace with Silver Amulet Case
San'a, Yemen
early 20th century
length (approx): 40cm, weight: 189g
This small necklace of hollow silver beads with applied decoration, and composite amber beads includes a silver amulet box (hirz).
The amulet box has traces of gilding (gold-plating) and is decorated with silver spangles. A pair of eyelets at the base of the box would allow additional chains and tassels to be attached as required.
Some of the silver components have attached silver plaques with the maker's or retailer's names in Arabic.
Ransom (2014, p. 98) says of a similar necklace that such necklaces were given to women throughout the northern mountains of Yemen after they had given birth for the first time.
Siewert (2009, p. 134) illustrates a necklace attributed to 18th-19th century Yemen which incorporates similar large, hollow silver beads with related granulation work. Similar beads are also illustrated in Ransom (2014, p. 17).
The necklace is stable and wearable.
References
Ben-Ami, A. (ed.), In All Their Finery: Jewels from the Jewish World, The Israel Museum, Jerusalem, 2002.
Ransom, M.,
Silver Treasures from the Land of Sheba: Regional Yemeni Jewelry, AUC Press, 2014.
Seiwert, W.D.,
Jewellery from the Orient: Treasures from the Bir Collection, Arnoldsche Art Publishers, 2009.
Provenance
private collection, UK.
Inventory no.: 3970
SOLD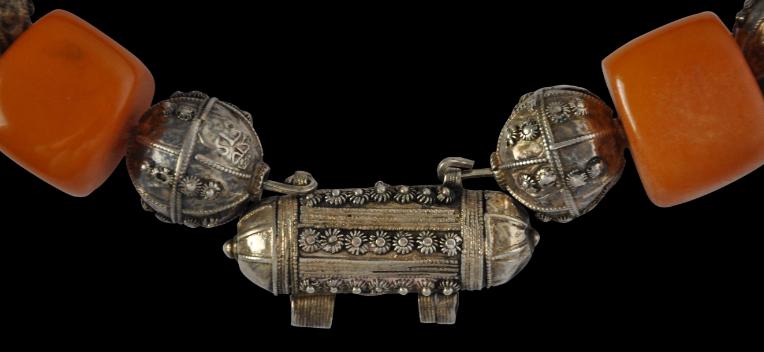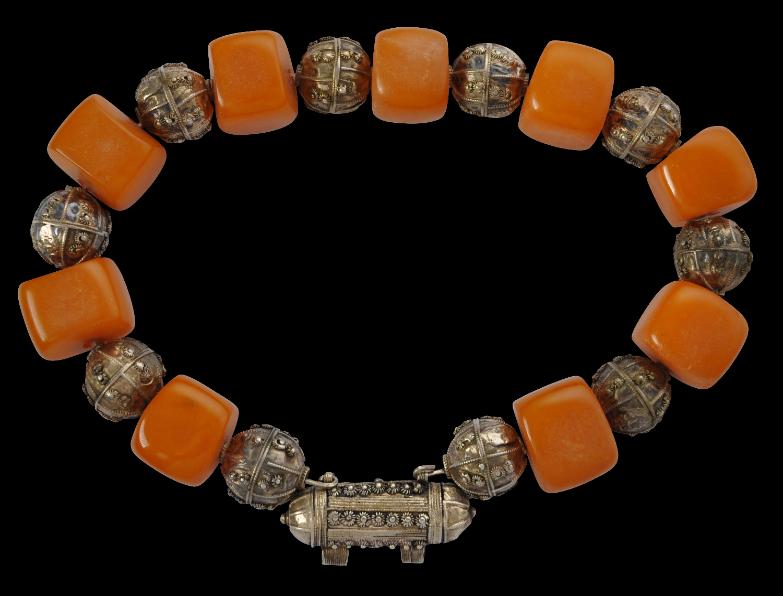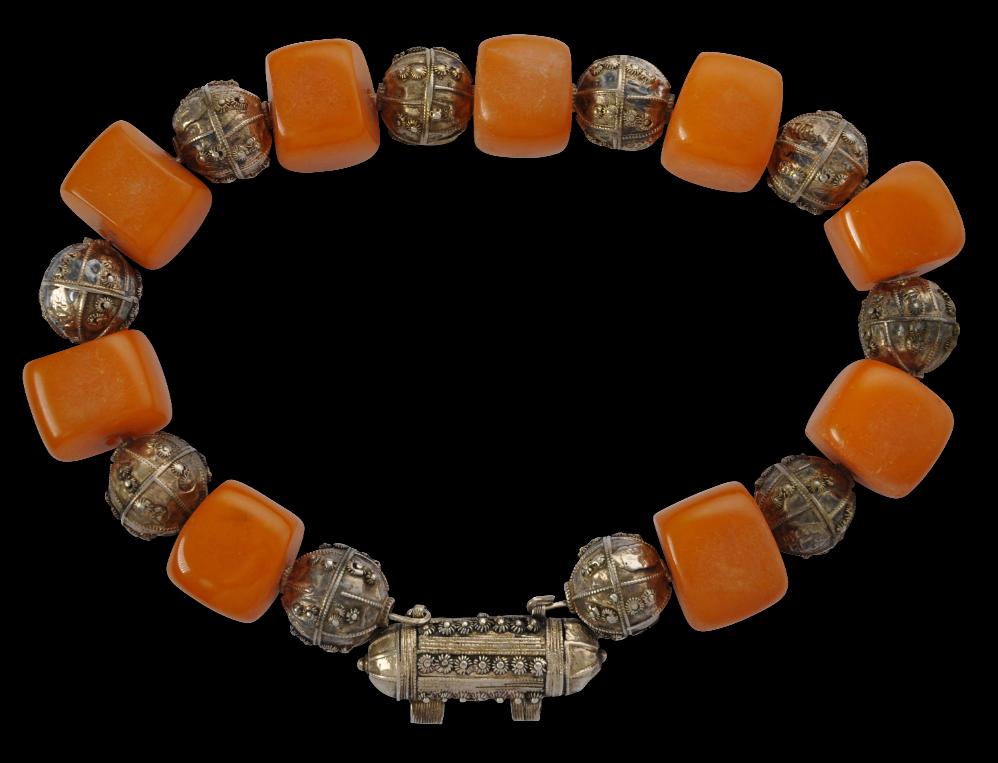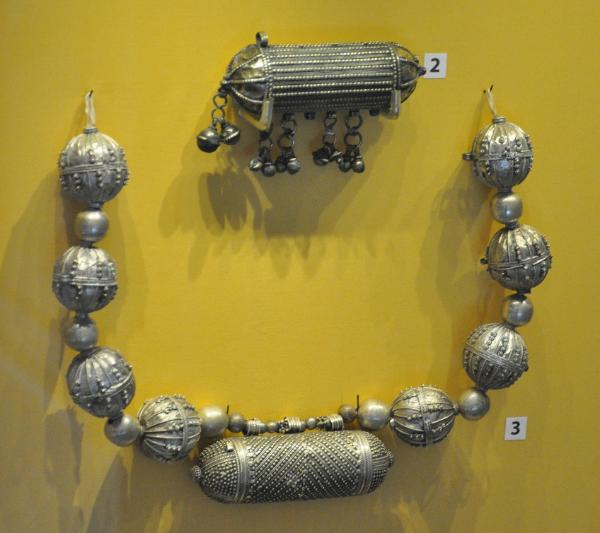 Related Yemen silver jewellery on display in the Islamic Art Museum Malaysia.
(Photographed February 2017.)