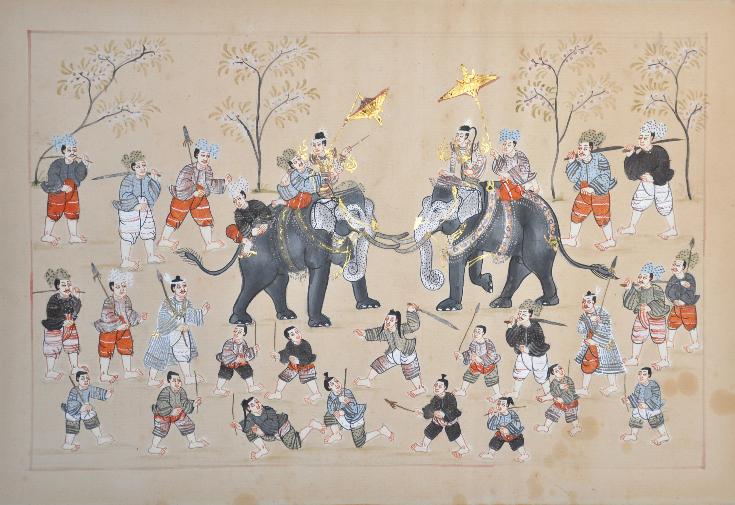 Inventory no.: 1517
Burmese Paintings
SOLD
Two Watercolour & Gilt Paintings of Court Scenes
Burma
circa 1910
dimensions (without frames): 23cm x 35cm
This pair of matching paintings in watercolour and gilt on paper shows a royal procession and an elephant tournament. Both are by the same anonymous Burmese artist.
Both are in the style of traditional
parabaik painting but transposed onto a colonial-influenced larger format that emerged in the early twentieth century. Myriad figures are shown in traditional Burmese dress.
Both are in fine condition and are free of insect damage. One has some light spotting in the bottom right corner.
References
Ranard, A., Burmese Painting: A Linear and Lateral History, Silkworm Books, 2009.
Provenance
UK art market
Inventory no.: 1517
SOLD