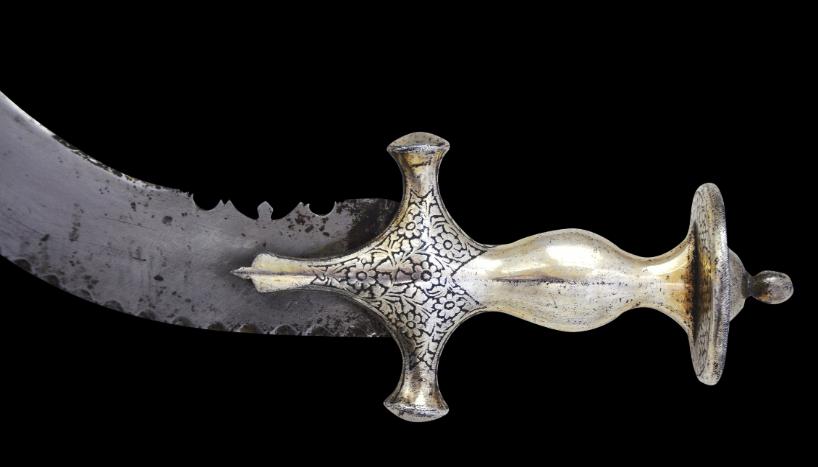 Inventory no.: 1280
Indian Zulfikar Sword
SOLD
Rare 'S-shaped' Zulfikar Sword with Gilded Silver Over-laid Hilt
India
Blade dated 1709
length: 56cm
Zulfikar swords are relatively rare and this example is unusual even among zulfikars on account of the pronounced curve of its double-edged steel blade. As with other zulfikar swords, this example has a bifurcated or split end. One edge is saw-like; the other is not.
The blade is stamped on both sides with either a maker's mark or an armoury stamp, which includes the date '1709'.
The iron or steel hilt is overlaid with silver and silver-gilt in stylised Mughal-inspired poppy designs. The hilt includes a concave pommel which similarly is decorated on the top and underside.
Overall, the sword is heavy in the hand.
A less ornate example of a zulfikar is illustrated in Tirri (2003, p. 331).
References
Tirri, A.C., Islamic Weapons: Maghrib to Moghul, Indigo Publishing, 2003.
Provenance
US art market
Inventory no.: 1280
SOLD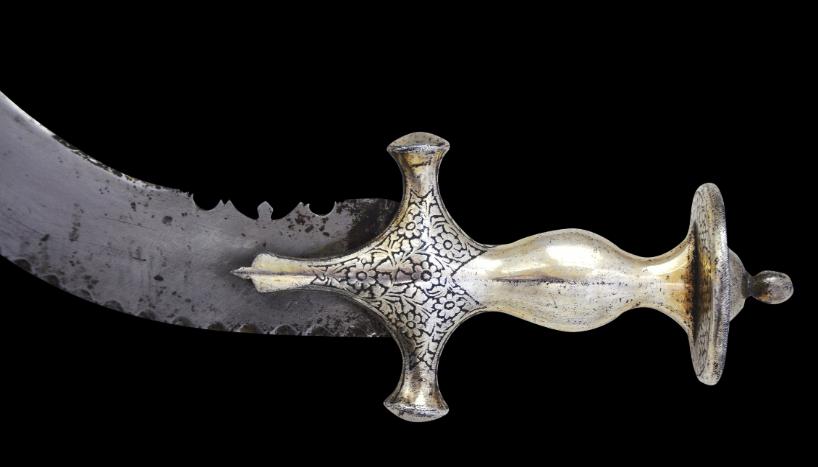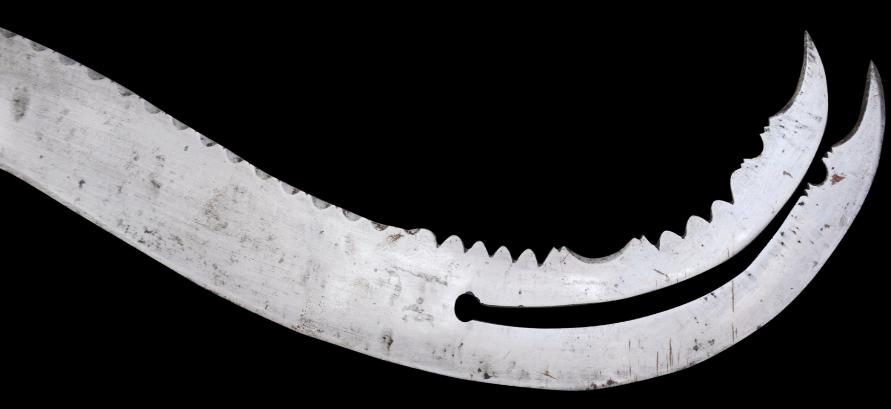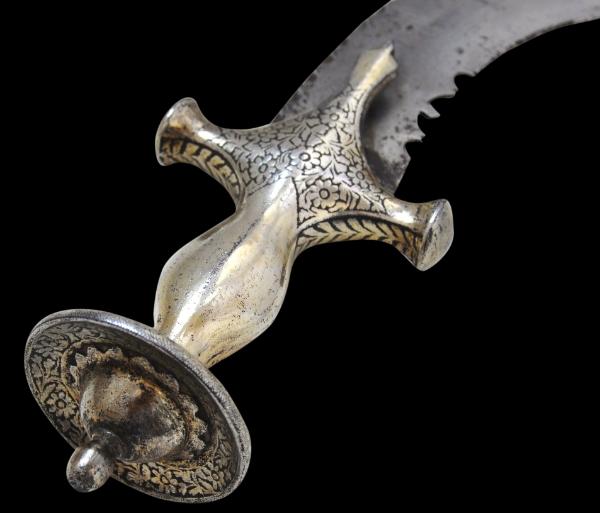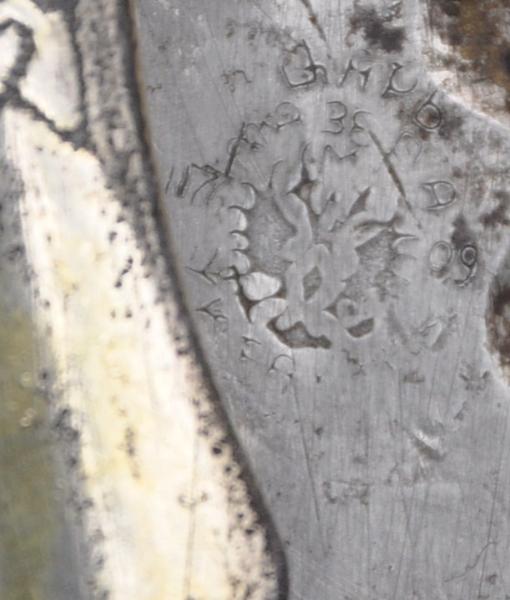 Stamp to the blade.