Kohl & Kohl Containers – A Fascinating New Book & Lecture by Jolanda Bos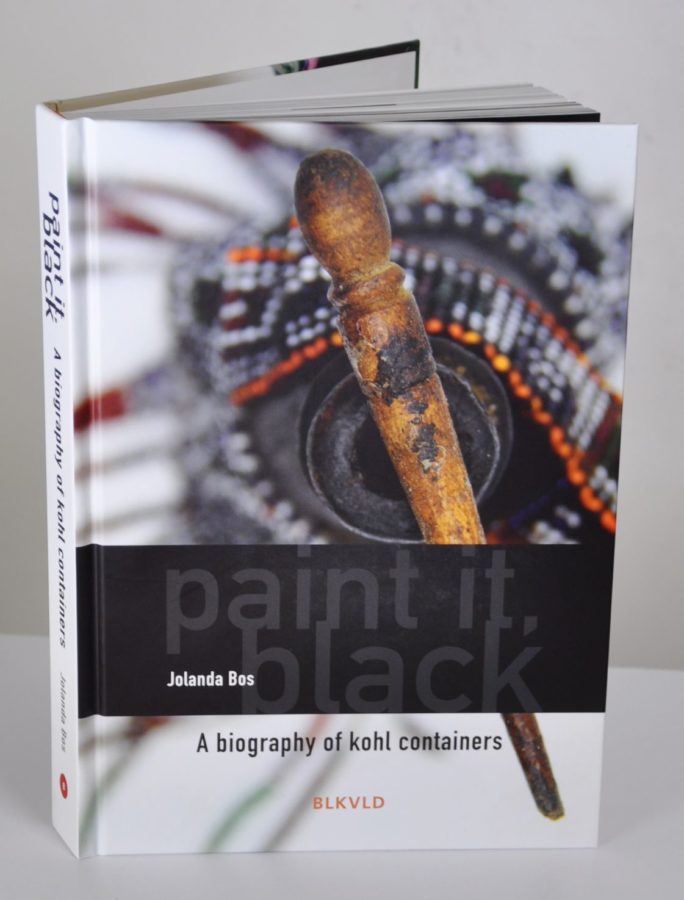 Kohl – the dark cosmetic that ladies (and men) paint around their eyes in north Africa, the Middle East & West Asia – and the containers that hold kohl is not something that has been written about in any substantive way – until now!
Jolanda Bos, a Netherlands-based writer, ethnologist & archaeologist, and author of the new book Paint it Black: A Biography of Kohl Containers (BLKVLK, 2019, 358 pages) gave a very-well received speech in the gallery last week for the London launch of the book.
She explained how there is no fixed recipe for kohl – the ingredients vary by location, time and between families, and can include lead, and lamp black or soot. Also explained was that kohl was not only worn by women but also by infants as a protective measure, and also by men. In Oman, men actually wore bullet-shaped kohl containers (in silver) to emphasise their masculinity and to get around traditional strictures that the wearing of jewellery was feminising (an example that we have in stock is included in the photos below). Jolanda's fascinating speech lead to a vigorous question and answer session.
Her book contains a superb overview of the history of kohl use, an overview of the different types of containers found in different parts of North Africa and the Middle East, and a catalogue of 49 different types , including helpful maps pinpointing where each containers comes from.
The publisher's website has more information on the book and details about how to buy it.
Interspersed with images from the evening below, are pictures of kohl containers that we currently have in stock, or more generally, see our range of North African & Middle Eastern antiques.
Do sign-up to receive our monthly catalogues to see all our latest items, if you haven't already.