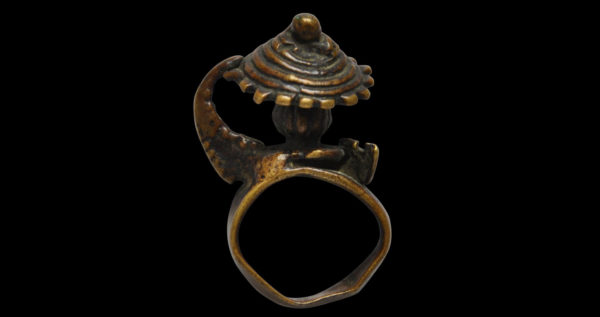 1882
Enquiry about object: 1882
Akan Cast Brass 'Sword Hilt' Ring
Akan, Ghana/Ivory Coast 18th-19th century
height: 4.5cm, weight: 22g
Provenance
Private Collection, Germany, acquired 1960-81
This highly sculptural ring has been cast in brass or bronze with a prominent bezel in the form of a sword hilt, of a type employed on Akan and Baule chief's swords.
The ring has substantial wear with softened contours. It is marked to the inside of the hoop with an old collection inventory number.
References
van Cutsem, A., A World of Rings: Africa, Asia, America, Skira, 2000.