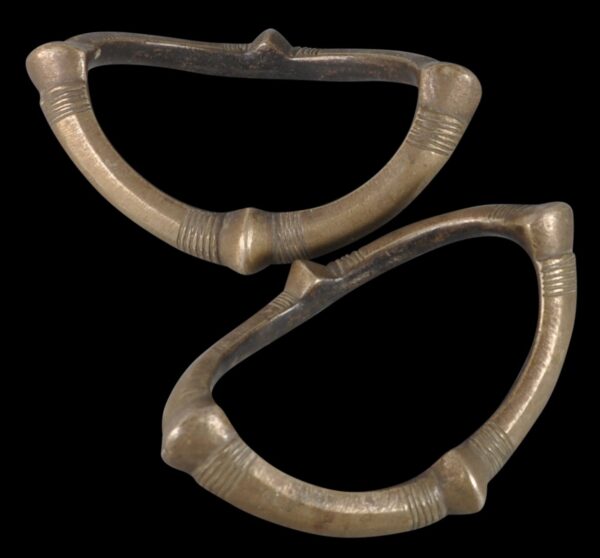 8513
Enquiry about object: 8513
Pair of Indian Bronze Anklets
Andhra Pradesh, North India 19th century
length: approximately 14.4cm, width: approximately 10.1cm, combined weight: 884g
This fine pair of solid-cast bronze anklets would have been worn by a woman, possibly of the Kond community of Andhra Pradesh and Orissa.
Of elliptical design and raised at each end, they also have sections of chiselled vertical bands.
The pair are sculptural, decorative and in excellent condition.
References
Barnard, N., Indian Jewellery, V&A Publishing, 2008.
van Cutsem, A., A World of Bracelets: Africa, Asia, Oceania, America, Skira, 2002.
Jain-Neubauer, J., Feet & Footwear in Indian Culture, Bata Shoe Museum/Mapin, 2000.
Untracht, O., Traditional Jewelry of India, Thames & Hudson, 1997.