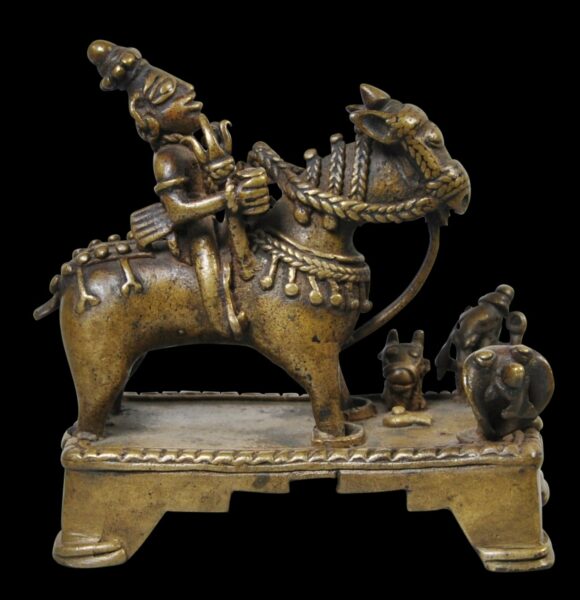 8919
Enquiry about object: 8919
Indian Bronze Group of Khandoba Mounted on a Horse
Western Deccan, probably Maharashtra, India 18th-19th century
height: 10.2cm, length: 9.7cm, depth: 5.5cm, weight: 395g
Provenance
private collection, UK
This cast brass group features a principle image of Khandoba astride a well-decorated horse and wielding a trident.
It is mounted on a rectangular base that has four feet. Khandoba is accompanied by diminutive figures of the deities Ganesha and Nandi, as well as a cobra and a Shivalingam.
Khandoba is worshipped as a manifestation of Shiva (hence the image hear wielding a trident, which is an important attribute of Shiva) mostly in India's Deccan plateau, particularly in Maharashtra state. The deity is worshipped by both Hindus and Jains.
The example here has a lovely patina and obvious age.
References
Mitchell, A.G., Hindu Gods and Goddesses, UBSPD, 1982.