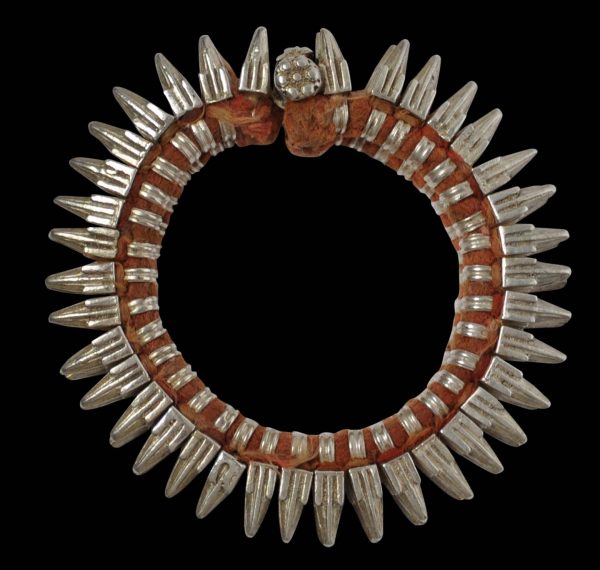 5637
Enquiry about object: 5637
Indian Flexible Silver Bracelet (Chuadanti Pahunchian)
Uttar Pradesh, India circa 1900
outer diameter: 7.6cm, internal diameter: 4.5cm, thickness: 1.4cm, weight: 140g
Provenance
Collection of the late Paul Walter, New York, probably acquired in London.
This unusual bracelet comprises many silver spiky units each of which is said to represent rats' teeth.
Each segment has been strung on orange -red cotton cord.
It opens with a screw mechanism which turns clockwise to open.
A related example is illustrated in Untracht (1997, p. 258) who attributes it to Uttar Pradesh.
The example here is in excellent condition.
References
Bala Krishnan, U.R., & M.S. Kumar, Dance of the Peacock: Jewellery Traditions of India, India Book House Ltd, 1999.
Untracht, O., Traditional Jewelry of India, Thames & Hudson, 1997.