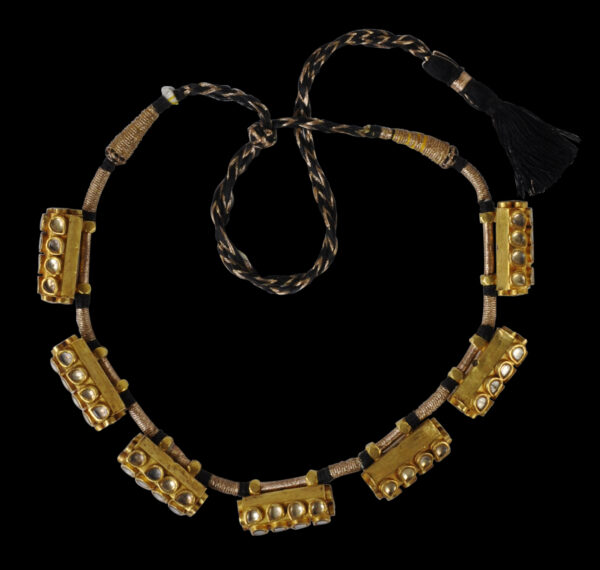 8723
Enquiry about object: 8723
Indian Gold and White Sapphire Necklace
India, probably Uttar Pradesh late 19th century
circumference: maximum 80cm, length of gold boxes: approximately 3.1cm, weight: 90g
This fine and wearable necklace comprises a series of seven gold-encased boxes modelled on amulet boxes and set in kundan settings with three rows of white sapphires and with each end set with a four-leaf flower motif set with alternating red and green stones. All stones are foil-backed.
The boxes are threaded onto a black silk and gold-wrapped thread cord.
The necklace most probably is from Lucknow or Benares in Uttar Pradesh.
The necklace is in a fine and wearable condition.
References
van Gelder, B., Traditional Indian Jewellery: The Golden Smile of India, ACC Art Books, 2018.