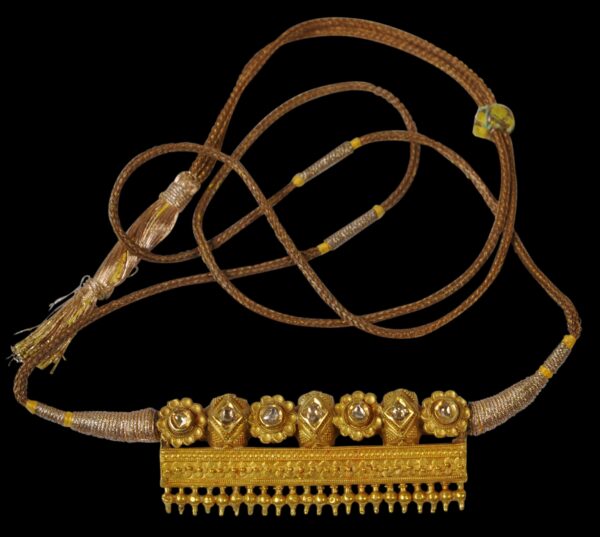 8722
Enquiry about object: 8722
Indian Gold & Diamond Pendant Necklace
India late 19th century
length (of pendant): 6.4cm, width: 2.5cm, weight (including cord): 32g
This particularly elegant high-carat gold pendant is set with seven diamonds in alternating floral and geometric settings.
The pendant is shaped like a protective, talismanic box. The section beneath the row set with diamonds is decorated with applied gold filigree and small gold disks, and beneath this is a row of tiny, fine finials.
The reverse is particularly attractive too with more applied granulation and filigree work all in gold.
The pendant is on a traditional Indian silk, metal-wrapped cord.
The ensemble is wearable and stable. There are no losses; the pendant is in excellent condition.