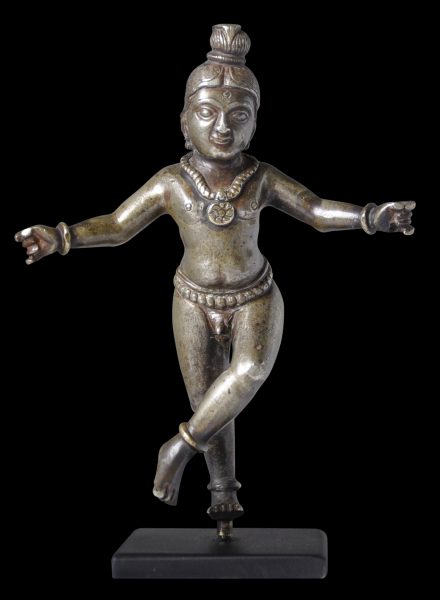 4813
Enquiry about object: 4813
Inscribed Copper Alloy Dancing Krishna
India 19th century
height: 13.4cm
This pleasing image of Krishna dancing has been cast from 'bell metal' or copper alloy. It shows the deity with a waist belt of bells, anklets, bracelets and a large necklace and pendant. He wears his hair in a large top knot.
The image is solid cast and has good weight for its size. It would have been part of a broader ensemble.
It stands upright on an unobtrusive, custom-made stand.
References
Mitchell, A.G., Hindu Gods and Goddesses, UBSPD, 1982.