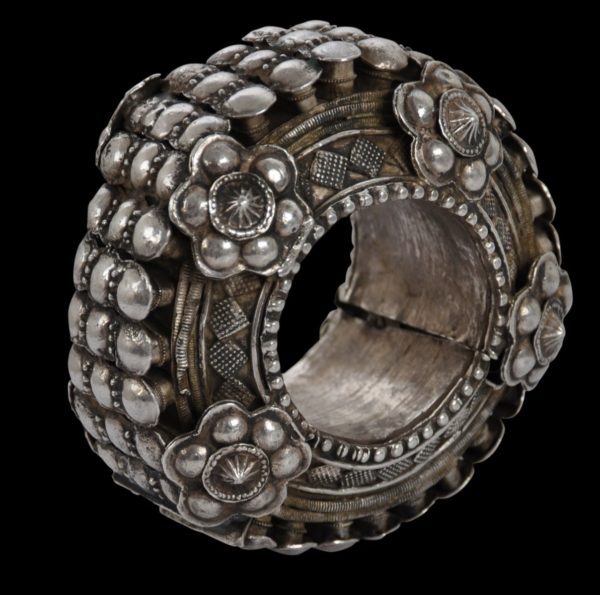 6362
Enquiry about object: 6362
Large, Rajastani Silver Bracelet
Rajasthan or Sindh, India 19th-early 20th century
internal diameter: 4.7cm, external diameter: 9.4cm, thickness; 4.9cm, weight: 322g
This large bracelet of solid silver is decorated top and bottom with applied flower motifs. The sides also are decorated with petal-like bands. Further decoration includes applied stamped silver plaques and ribbed wire borders.
The bracelet opens with a hinge for ease of getting over the wrist. A pin (disguised as one of the applied silver flowers) pulls out to release the catch.
The bracelet is unusual and has plenty of signs of wear and age.