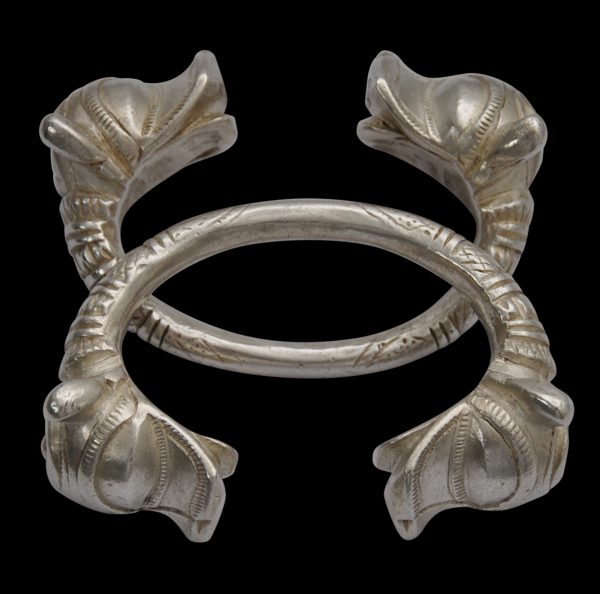 4955
Enquiry about object: 4955
Pair of Solid-Cast Silver Lion-Headed Bangles
India, either Rajasthan or Himachal Pradesh early 20th century
external width across: 8.8cm, combined weight: 652g
Provenance
Formerly in the collection of the late Paul Walter; most probably acquired by Walter in London.
This pair of bangles are made from solid-cast silver. Being solid, they are noticeably heavy. Van Cutsem (2002, p. 349) remarks that such heavy examples probably were not worn but were used as a store of wealth.
The bug-eyed, lion head terminals seem to be a Scythian device suggesting influence from ancient Persia.
A similar pair are illustrated in van Cutsem (2002, p. 206).
The pair are in fine condition.
References
van Cutsem, A., A World of Bracelets: Africa, Asia, Oceania, America, Skira, 2002.