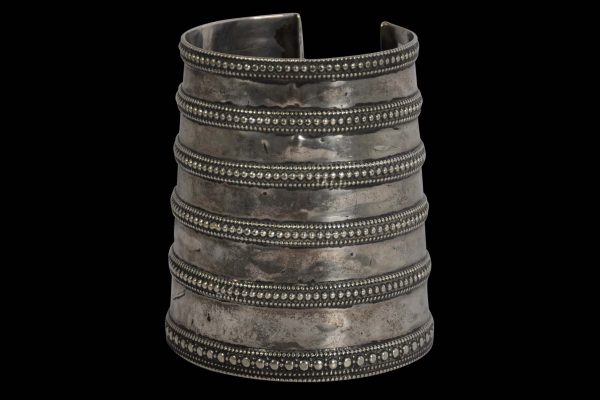 5603
Enquiry about object: 5603
Rajasthani Silver Cuff Bracelet
Rajasthan, India 19th century
length: 8.6cm, diameter: 6.3cm-7.5cm, weight; 95g
This fine 'C'-form cuff bracelet is of beaten sheet silver that has been decorated with rows of beading. It tapers, as worn, along the wrist.
It is from the tribal areas of Rajasthan, northern India.
The bracelet has a fine patina and a lovely colour. It is in a stable, wearable condition.
References
van Cutsem, A., A World of Bracelets: Africa, Asia, Oceania, America, Skira, 2002.
Hoek, C., et al, Ethnic Jewellery: From Africa, Asia and Pacific Islands, Pepin Press, 2004.