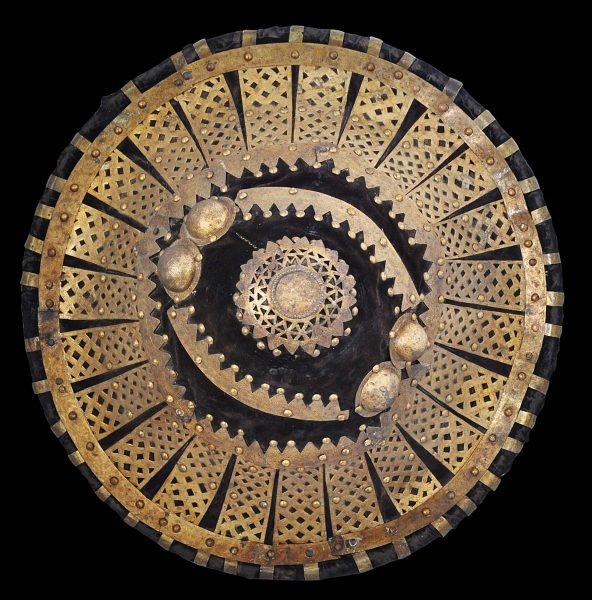 4077
Enquiry about object: 4077
Shield with Gilded Metal Mounts (Tafa Gassa)
Ethiopia 19th century
diameter: 47cm, height (approx.): 20cm
– scroll down to see further images –
This sturdy circular, shield with its pronounced dome has a wooden base and an interior lined with leather. The outer side is decorated with velvet and numerous gilded (gold-plated) pierced and engraved plaques.
The interior is fitted with a large and robust grip.
Such shields tended to be more decorative and more a sign of personal regalia once rifles were introduced to Ethiopia. They were still sought after and awarded to members of the nobility.
The shield is in fine condition. There are some minor losses to the plaques and studs, as might be expected.
The shield has excellent patina, most notable on the reverse.
References
Biasio, E., Majesty and Magnificence at the Court of Menelik: Alfred Ilg's Ethiopia around 1900, Verlag Nueue Zurcher Zeitung, 2004.