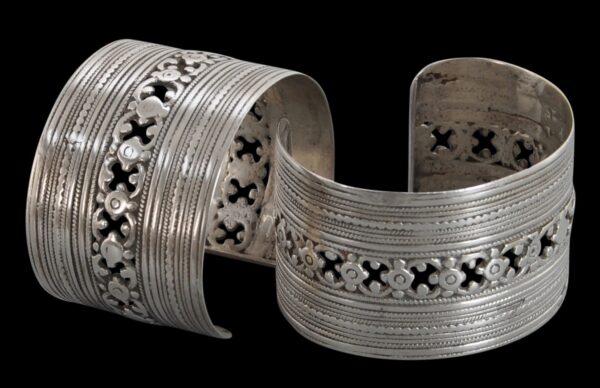 8996
Enquiry about object: 8996
Pair of Pashtun, Pierced Silver Bracelets
Pashtun People, North-west Pakistan early 20th century
diameter: widest at approximately 6.8cm, combined weight: 132g
Provenance
private collection, London.
– scroll down to see further images –
This pleasing pair or wearable silver bracelets is in 'C' form. Each is decorated with chased bands of braided and pearled lines around central panels that are pierced and decorated with repeated flower motifs.
The pair is from the Pashtun people of north-western Pakistan and what was colonial India.
The pair is in fine condition. They are of a good size and can be easily worn. They also have obvious age.