School of Oriental & African Studies (SOAS) & the Alphawood Foundation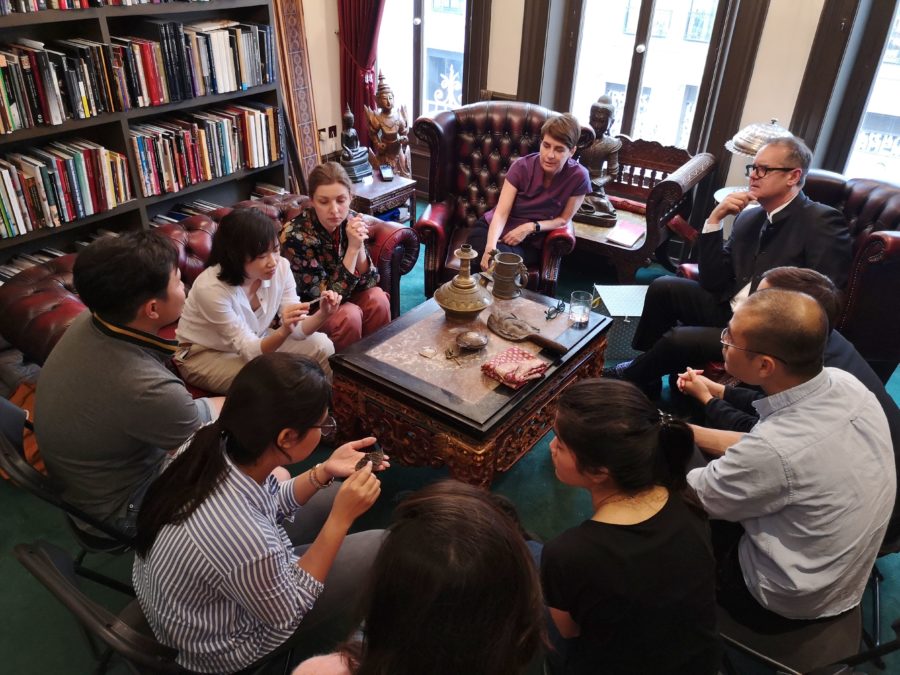 We had two handling sessions in the gallery this week and a lecture on Southeast silver at the School of Oriental & African Studies in conjunction with SOAS' Postgraduate Diploma in Asian Art. Included were students from Singapore, Thailand, Cambodia, Myanmar, Poland and the UK. (SOAS is a part of University College London – UCL.)
The handling sessions are a great way for the students to physically handle items to learn about the materials and techniques used, whilst discussing the cultures from which the items come.
SOAS benefited from an extraordinarily generous £20 million grant in 2013 from the Alphawood Foundation, founded by the Chicago-based entrepreneur, Fred Eychaner. Part of the grant has been used to fund the Alphawood Scholarships – and some of the students who were awarded these scholarships attended this week.
Many of the scholarships are awarded to students from countries such as Myanmar, Cambodia, Vietnam and Laos who otherwise might not have the opportunity to come and study Asian art history in London. It's great for the students – and it's great for London. Certainly, we enjoy the sessions very much.
Receive our monthly catalogues of new stock, provenanced from old UK collections & related sources.