Visit by Author Paul Bromberg – Thai Silver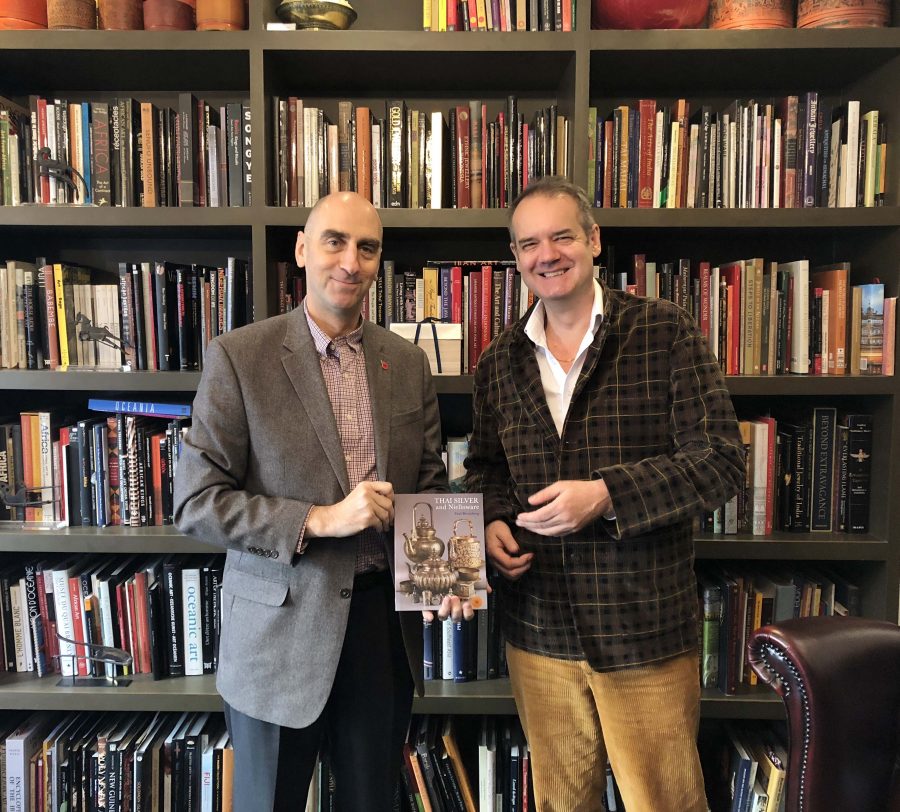 Paul Bromberg visited our gallery in London last week, ahead of the publication of his new book, Thai Silver and Nielloware, to be published in December by River Books.
Paul, who is based in Bangkok, is a great friend. He is also a contributing editor of Arts of Asia magazine, and the editor of The Journal of the Siam Society.
We have been very pleased to help provide images of some of the items that appear in the book. Several of the items to be published are included here.
River Books publications can be found here.  Do browse their splendid catalogue of books on Asian art and culture.
Receive our monthly catalogues.