NEW ITEMS FOR NOV-FEB 2021-22
Scroll down to see almost 40 new additions to our stock for November/January.
Included are items from India, China, Tibet, Indonesia, Thailand, Burma, Malaysia, Sri Lanka, Morocco, Timurid Persia, Caucasus, South Africa & Ivory Coast.
Click on the links below to see more details and images of each piece (scroll down each page to see all the images.) Most entries include video footage to show the relative size of each object too.
Search our entire inventory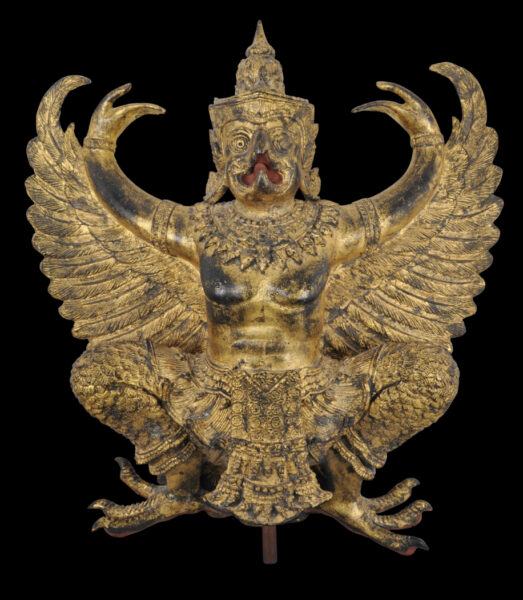 7234
Enquiry about object: 7234
Bangkok, Thailand mid-19th century
height: approximately 45cm, width: 43.5cm, height (with stand): 55.5cm
Sold
Provenance
private collection, UK.