NEW ITEMS FOR MAY 2023
Scroll down to see 40 new additions to our stock for May.
Included are items from Tibet, Mongolia, Nepal, Bhutan, China, India, Burma (Myanmar), Thailand, Indonesia, Malaysia, Sri Lanka, Ottoman Balkans, Yemen, Kenya, Tanzania & Congo.
See hundreds of items in our entire catalogue.
Search our entire inventory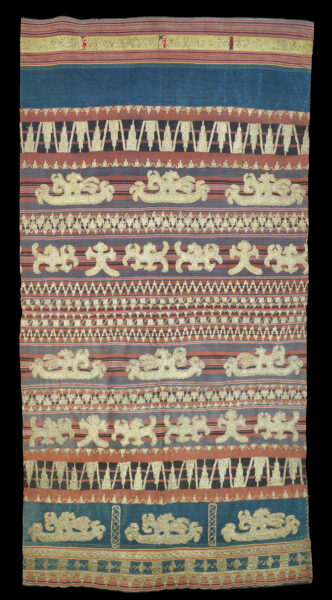 3822
Enquiry about object: 3822
Pubian People, Lampung, South Sumatra, Indonesia circa 1900
58cm x 45cm
Sold
Provenance
Acquired in the UK, from the estate collection of Dr George Yuille Caldwell (1924-2016). Dr Caldwell, an English-born physician moved to Singapore in the 1950s, from where he built up a collection of Indonesian textiles and other ethnographica.