NEW ITEMS FOR NOVEMBER 2023
Scroll down to see more than 30 new additions to our stock for November.
Included are items from India, China, Tibet, Nepal, Bhutan, Thailand, Ottoman empire, Afghanistan, Central Asia, Peru, Morocco, New Zealand, Mali, Burkina Faso & Sierra Leone.
See hundreds of items in our entire catalogue
.
Also,
see our Video Reels & listen to our Podcasts.
Search our entire inventory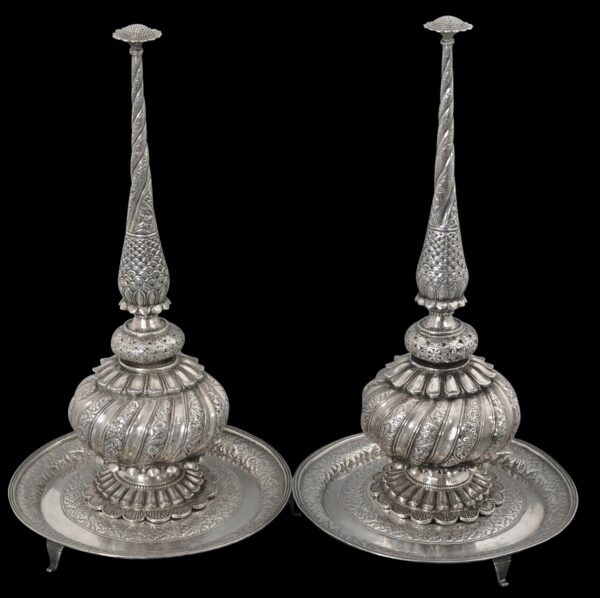 9249
Mughal or Northern India 17th-18th century
overal height: approximately 30.5cm, diameter of dishes: 17cm, combined weight: 1,120g