NEW ITEMS FOR SEPTEMBER 2023
Scroll down to see more than 30 new additions to our stock for September.
Included are items from India, Sri Lanka, Bhutan, Tibet, Burma (Myanmar), Morocco, Swahili Coast, Tanzania, Yemen, Saudi Arabia, Iran (Persia), Uzbekistan, Somalia, Sudan, and the Ivory Coast.
See hundreds of items in our entire catalogue
.
Also,
see our Video Reels and listen to our Podcasts.
Do
sign-up
for our monthly catalogues so you can see new additions to our stock as they arrive.
Search our entire inventory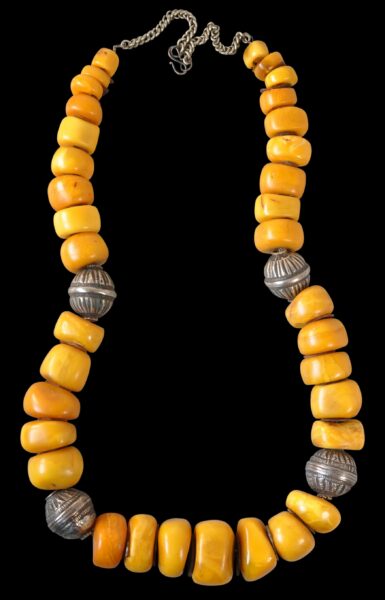 9312
Horn of Africa, probably Somalia, Sudan or Harer, Ethiopia 19th-early 20th century
circumference: approximately 89cm, diameter of the largest bead: approximately 3.9cm, weight: 356g
Provenance
private collection, US