Showcased here are all the fine examples of jewellery & items of adornment that we have for sale from India, Sri Lanka, the Himalayas, China & Southeast Asia.
Most items have been sourced from within the UK, often from old colonial-era collections.
All items are available for sale right now.
Do sign-up for our monthly catalogues so you can see new additions to our stock as they arrive.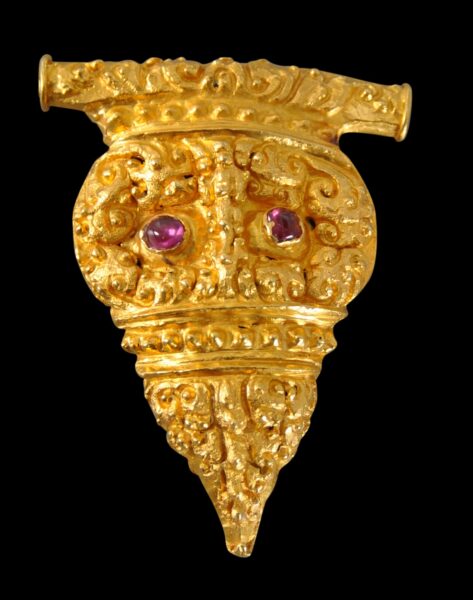 8630
Enquiry about object: 8630
Central Java, Indonesia 9th-10th century
length: 6.3cm, width: 4.7cm, weight: 13g
Provenance
Estate Collection of Tom White MBE, a former UK diplomat who served in Southeast Asia in the 1960s & 1970s.