Showcased here are all the fine examples of jewellery & items of adornment that we have for sale from India, Sri Lanka, the Himalayas, China & Southeast Asia.
Most items have been sourced from within the UK, often from old colonial-era collections.
All items are available for sale right now.
Do
sign-up
for our monthly catalogues so you can see new additions to our stock as they arrive.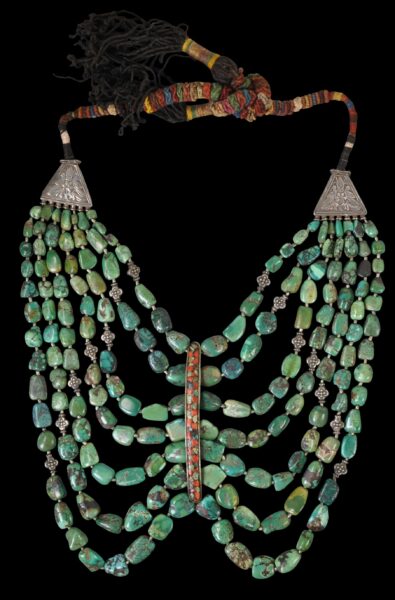 9310
Ladakh, Himalayan India late 19th century and earlier
length between (and including) the two silver terminals: 38cm, weight: 659g
Provenance
private collection, US