Europeans in early 19th century Thai Temple Wall Murals
Europeans have long portrayed Chinese and other Asian people in their art, often in inaccurate and stereotypical fashion. But at the same time Europeans were being depicted in Asian art.
The high, interior walls of Wat Matchimawat, an important temple established around four hundred years ago in Songkhla, southern Thailand, are covered in the most superb murals. The detail and colouring is among the best that can be seen in the many hundreds of temples in Thailand.
But what is most striking in this Wat are the depictions of Europeans in dress that suggests the paintings date to around 1830, as well as depictions of European steam frigates, and the general portrayal of trade and commerce, embedded in the usual type of storytelling probably based on the Ramayana or the Jataka.
Songkhla was an important seaport in the region and there was a strong French trading presence in the town especially.
The images below were taken during a visit in February. All are from the walls of Wat Matchimawat.
European steam frigates.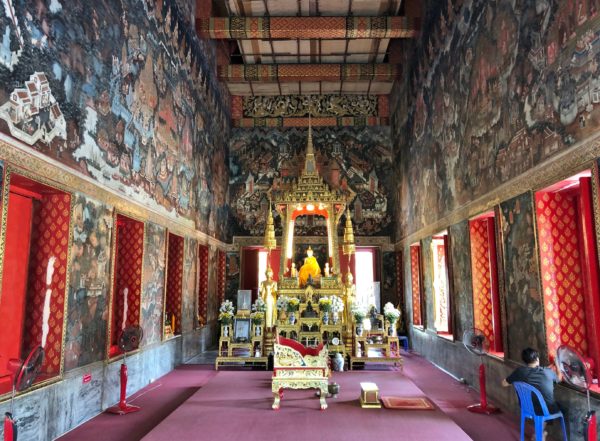 The interior of  the main temple at Wat Matchimawat, with its murals.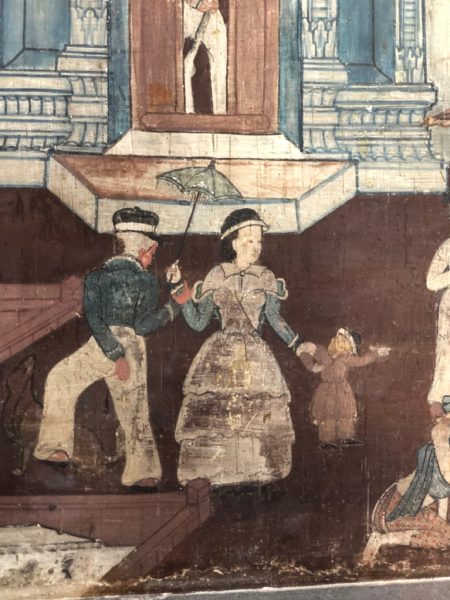 A European family.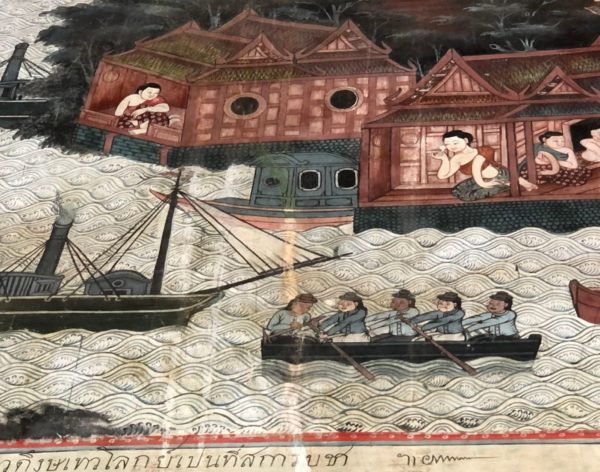 European sailors rowing to a steam frigate.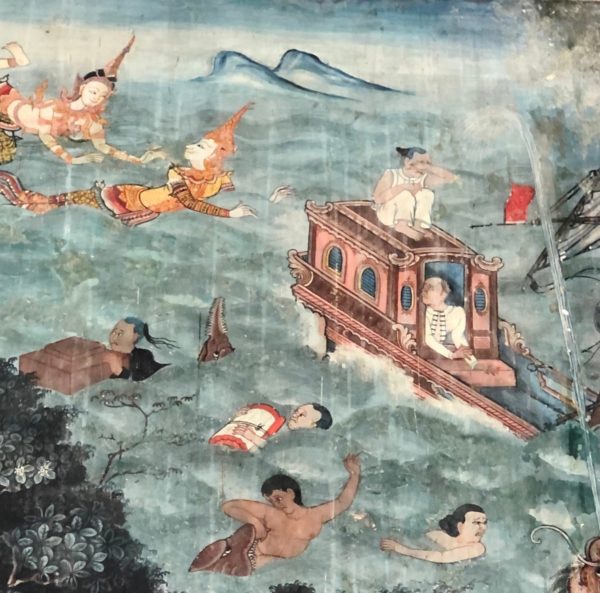 Europeans aboard their sinking ship.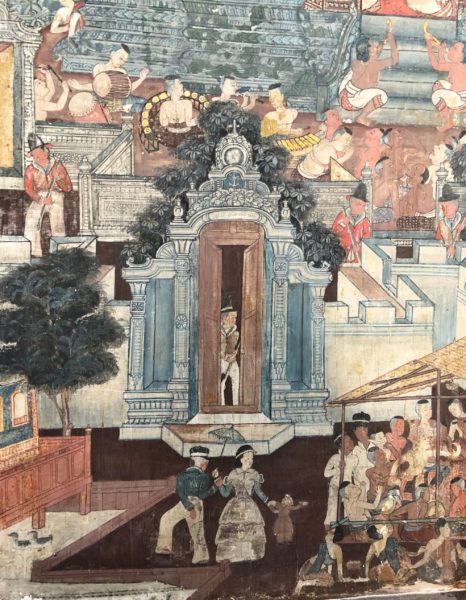 A European family before a compound with a cross above the entrance.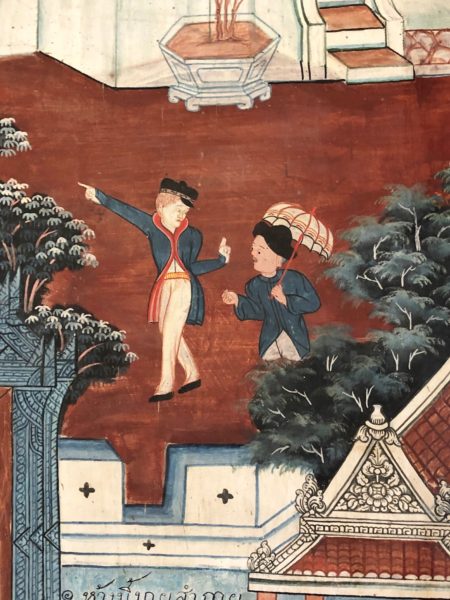 Two European traders.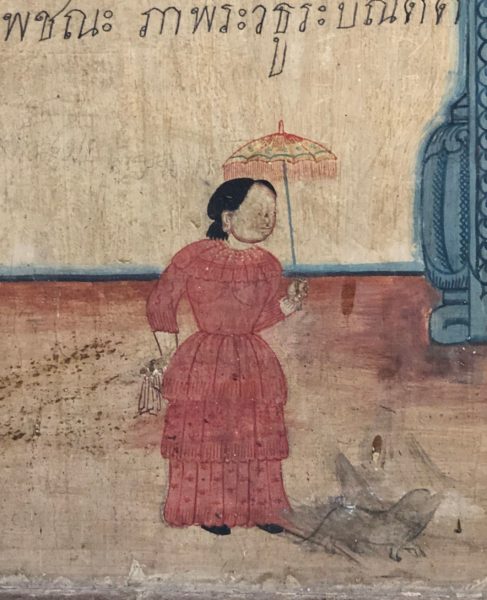 A European woman out waking her dog.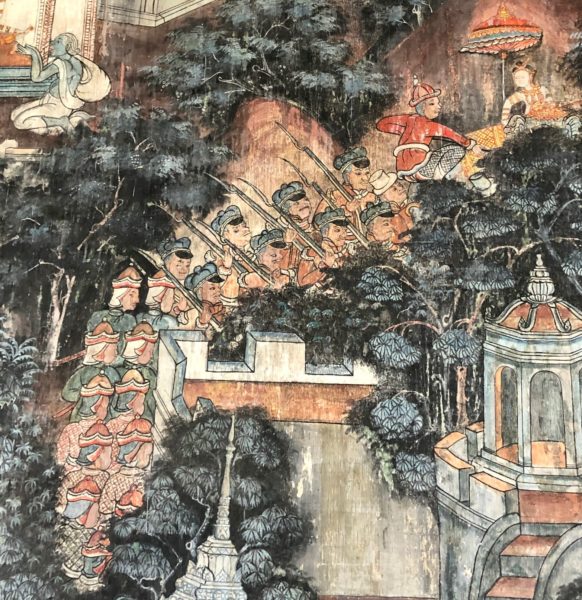 European mercenaries.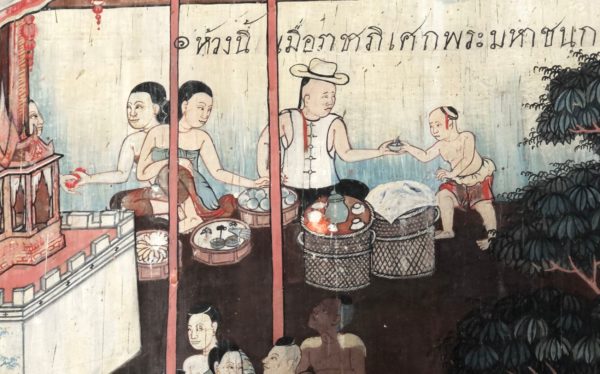 A Chinese trader in the temple grounds selling cups of tea.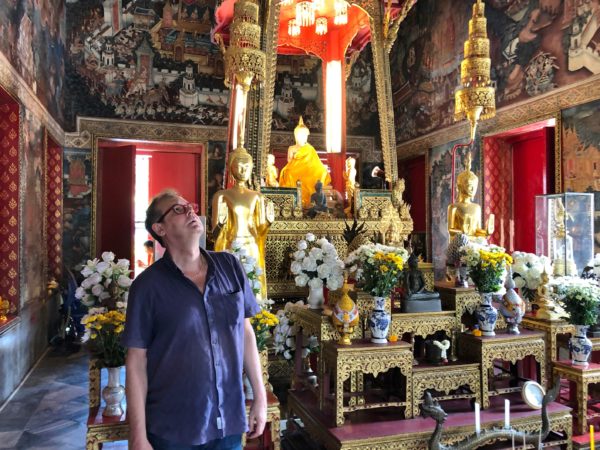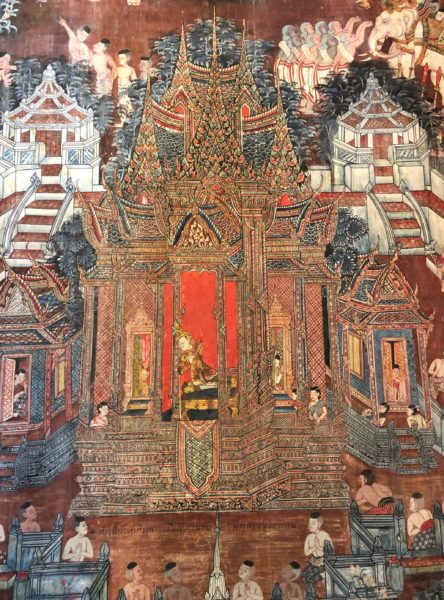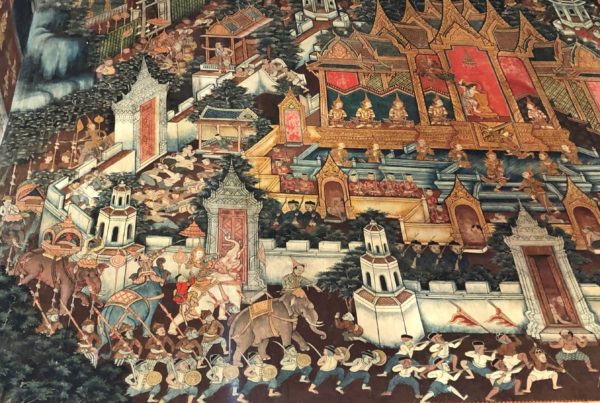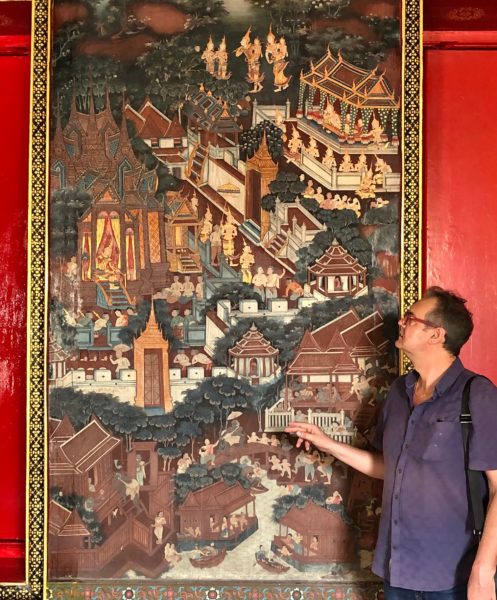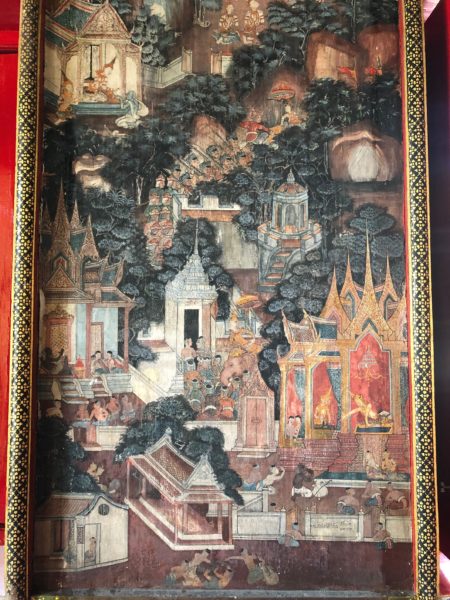 Receive our monthly catalogues of new stock, provenanced from old UK collections & related sources.
See our entire catalogue of available items with full search function.