A Rare Pair of Japanese Satsuma Vases for the Islamic Export Market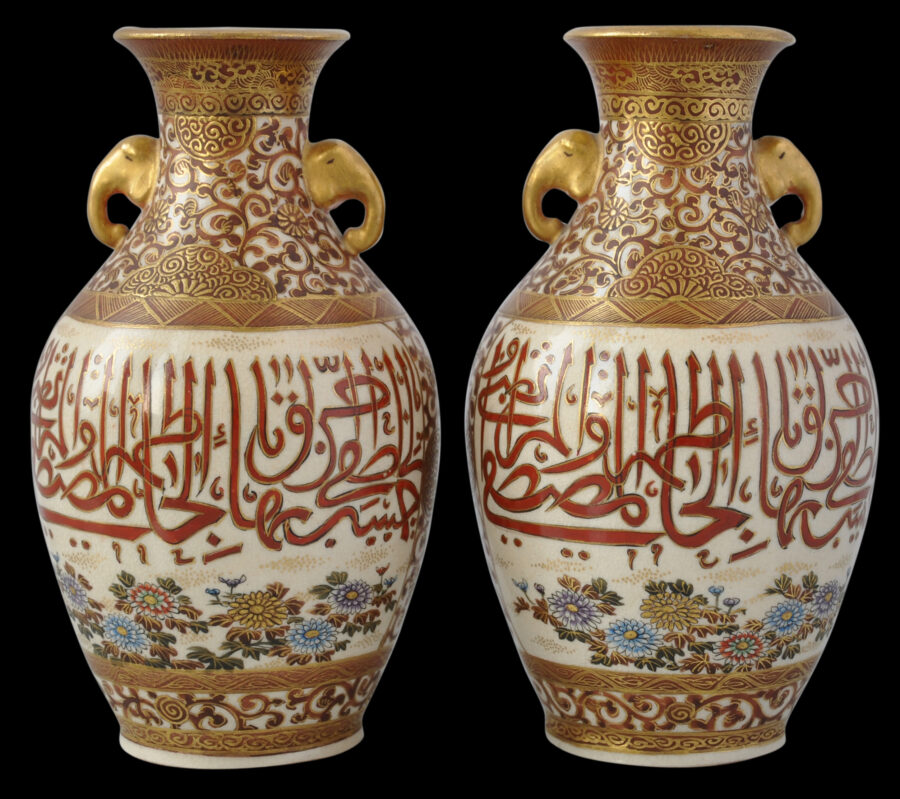 We don't often have Japanese items but do occasionally if the items are particularly rare or unusual. One of the most unusual items from Japan that we have had was a pair of late 19th century Awata-Style Satsuma vases made for the Islamic export market.
This remarkable pair of Meiji Period Satsuma vases was decorated with various coloured enamels and gilt with large panels of cursive thuluth script. The reverse of each is decorated with panels of flowering trees and shrubbery. Each of these panels is the mirror image of the other demonstrating that these two vases are a true pair rather than being merely two similar vases.
But it was the Islamic script that made this part especially unusual.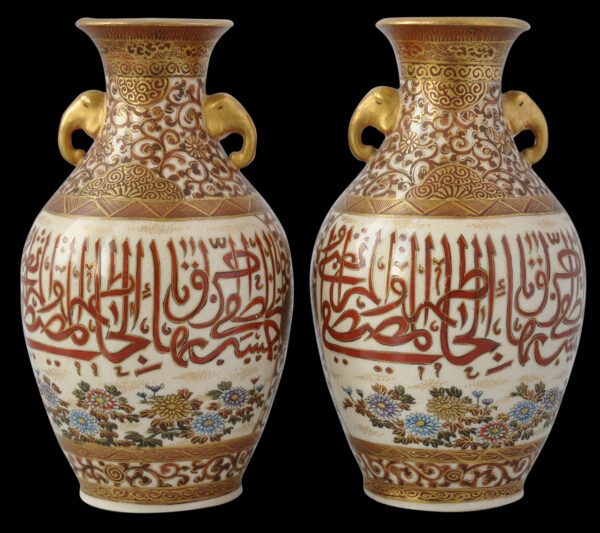 Thuluth is a script variety of Islamic calligraphy developed in Persia by Ibn Muqlah Shirazi in the 11th century. The straight angular forms of Kufic were replaced by curved and oblique lines. It is a large, elegant, cursive script, often encountered in mosque decorations.
Satsuma ware originated in Japan in the late 16th century, during the Azuchi-Momoyama period. The best known type of Satsuma ware has a soft, ivory-coloured, crackled glaze with elaborate polychrome and gold decorations and was produced almost entirely for the export market. Examples were exhibited at the international exhibition in Paris in 1867 after which it became a popular export to Europe.
The vases are 15cm tall and had come from an important English collection that had been built up over a life time. The vases are now with a private collector in Canada.
Receive our monthly catalogues of new items by email.
See our entire Catalogue.
Listen to our Podcasts on collecting and other matters.