Khir Johari's splendid new book on the food history of the Singapore Malays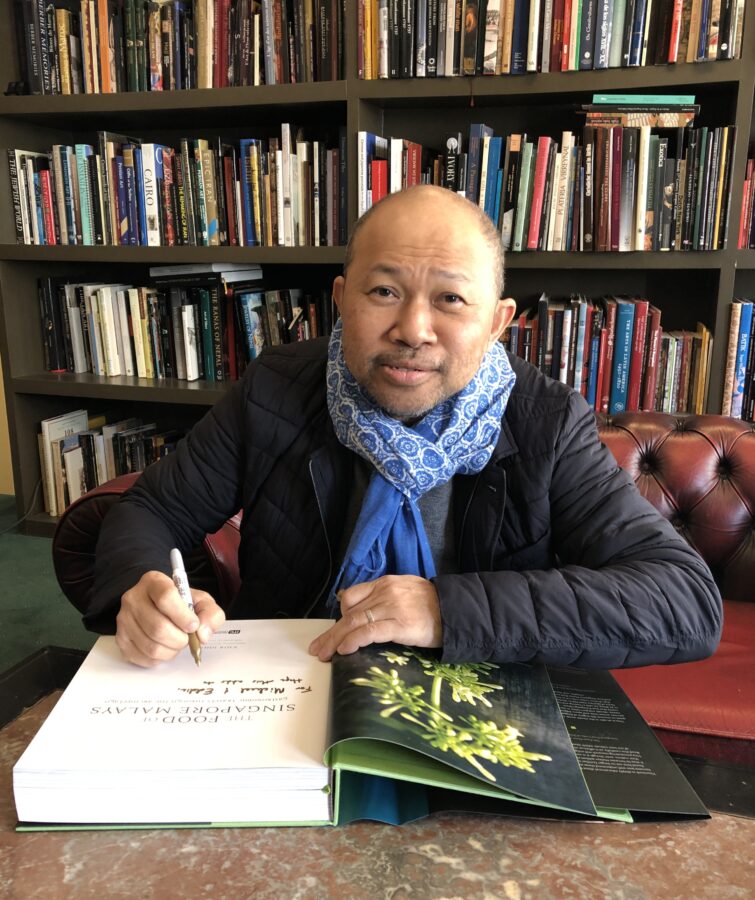 Author, collector and food historian Khir Johari visited the gallery this week and presented us with a copy of his fabulous new book, The Food of Singapore Malays: Gastronomic Travels Through the Archipelago. It is a monumental work – more than 600 well-researched and illustrated pages. It is partly a historical narrative, part travelogue, and  includes recipes of some of Singapore's more iconic Malay dishes. The photographs and the production are all exemplary.
The food of the Singapore Malays reflects the dynamic and diverse make-up of the community, which was never a homogenous grouping, but influenced by trade and family linkages to the broader Islamic world of Southeast Asia and further afield – the food is a synthesis of cuisines from the Bugis, the Javanese, the Minangkabau, the Persians and the Hadrami, to name a few, as well as the Malays themselves.
In this regard, the food, like the Singapore Malays themselves, is surprisingly cosmopolitan, indeed, arguably more cosmopolitan than that of Singapore's majority ethnic Chinese community, whose ancestors mostly were drawn from a small corner of south-eastern mainland China. Interestingly, the diversity of local Chinese food came to the fore when it took on Malay characteristics and a style of localised Chinese food known as peranakan cuisine evolved, which on balance, was more Malay than Chinese, with bases typically composed of ground spices and fermented fish paste. In this way, Singapore's Malays have been far more influential on what today is seen as 'Singapore-style' food than is suggested by their numbers (they comprises just 15% of the population.) And it is this influence and dynamism that Khir so beautifully captures in his book – which is available from all the usual online and other book sellers worldwide.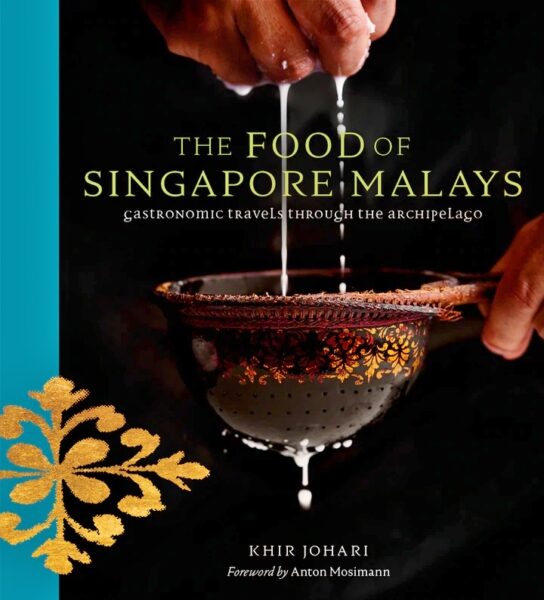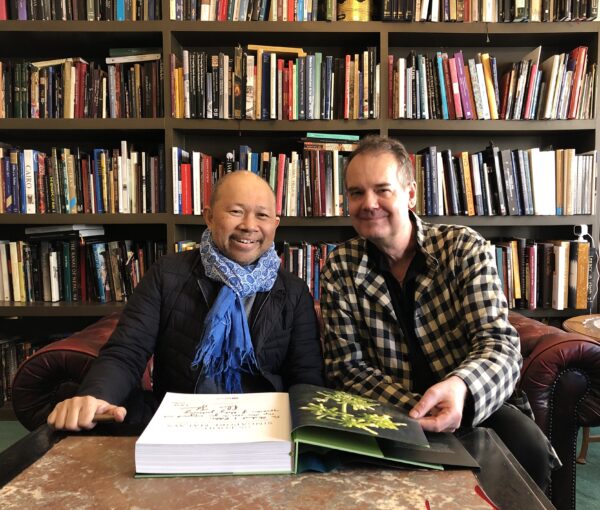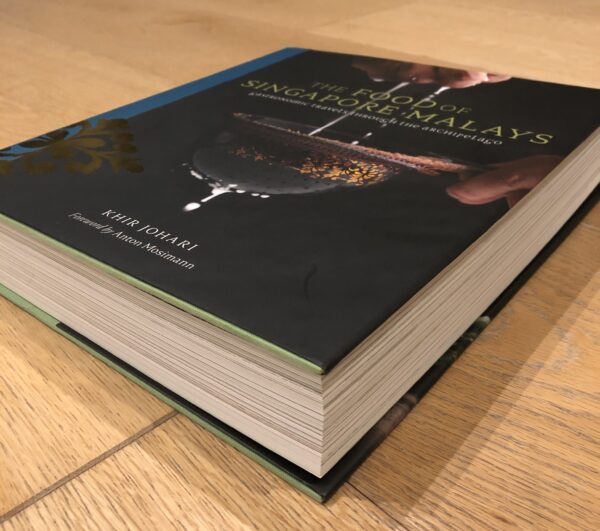 See the Malay World items we currently have in stock.
Receive our monthly catalogues of new items by email.
See our entire Catalogue.
Listen to our Podcasts on collecting and other matters.