How Art Dealers Decorate their Homes
I'm reading a splendid book right now, just published: For Art's Sake: Inside the Homes of Art Dealers by Tiqui Atencio Demirdjian. Having just bought a new apartment in London with plenty of unaccustomed space, much thought has gone into how to furnish and decorate it. So this book is timely – it is interesting to see how other art dealers decorate their private spaces. Most of the dealers featured deal in contemporary art so of course their budgets are big, but the principals are the same.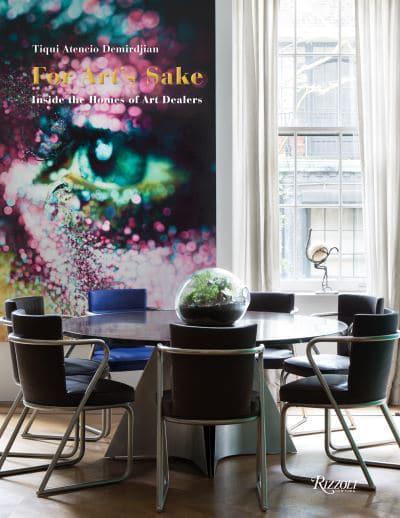 The home of a gallerist usually is an extension of their gallery – these are lives that are  immersed in art and the appreciation of the aesthetic, in public, in private, 24 hours a day.  Visitors to my home usually are surprised to see that it is not filled with Asian art. In fact, the overwhelming feature is oil paintings – there are some 25 paintings all by the one painter, a Parisian  post-Impressionist. The effect of wandering from room to room is that of a retrospective. I wanted the paintings to be cohesive and to show development or evolution. Hence every painting on the walls is by this one artist only. I don't know of anyone else who has done this but there must be some. Impressionist oils can take a lot of light so good lighting will be important. The lighting will be provided by the German company Erco, which has a showroom in Mayfair. It provides the lighting for the National Gallery and many other similar institutions.
The apartment building is more than 30 storeys high and we have views across London. There's plenty of metal and glass and this is reflected on our furniture choices. Several feature items of furniture are from Timothy Oulton, a brilliant British designer now living in China. He specialises in modern designs with an art deco feel. His designs would not be out of place in the saloon bar of the Titanic! Or perhaps the Savoy in London. (The selected Timothy Oulton dining table is below.)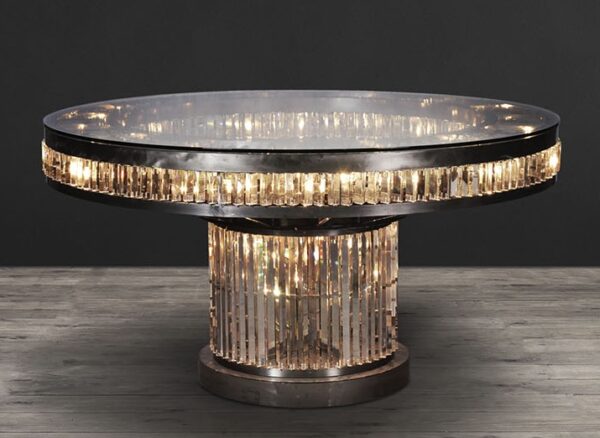 Most of the other furniture that has arrived or soon will is from Roche Bobois of France, chosen for its sleek design but excellent comfort. Sprinkled among this is the occasional piece of tribal art, and yes, the odd piece of Asian art, usually metalwork from Southeast Asia. And then there are books, always books – the great headache of the interior designer (an even bigger headache for removalists), but an absolute necessity for any serious dealer. ('Before deciding on whether you should buy from a dealer, you should first examine their book collection. Leave if there isn't one'. This was the advice of one the 20th centuries greatest art collectors.) And so, one more title has been added: For Art's Sake. Not heavy reading of course, but a good voyeuristic indulgence for a Wintery Sunday evening. I picked up my copy in the bookshop of La Fondation Louis Vuitton in Paris last week (the Foundation currently is holding a major Impressionist exhibition) but the book is available worldwide from all the usual online book sellers.
Receive our monthly catalogues of new items by email.
See our entire Catalogue.
Listen to our Podcasts on collecting and other matters.
——————————-
© Michael Backman