Visiting the UNESCO-Protected Necropolis at Al Ayn, Oman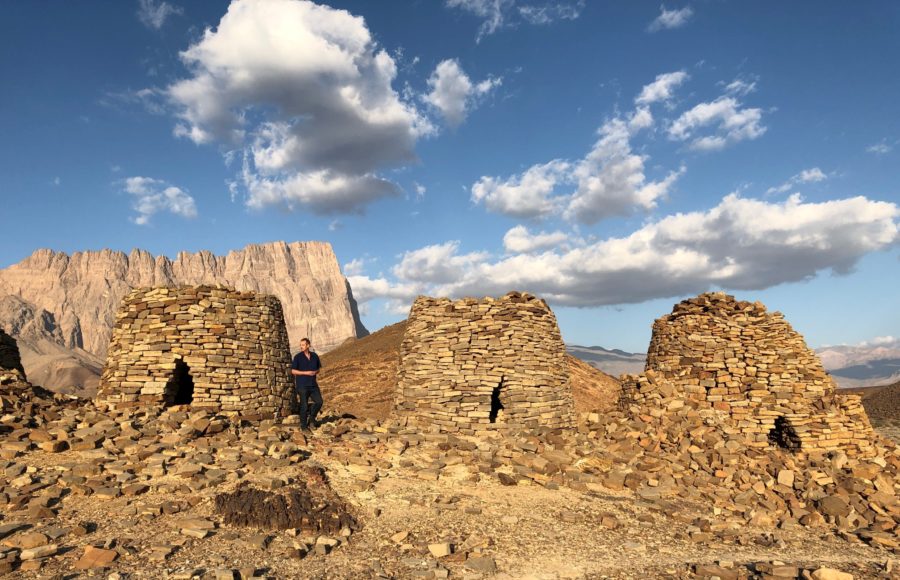 Earlier this year we visited the astounding series of rock tombs at Al Ayn in central northern Oman, north of Nizwa towards the border with the UAE on the Arabian Peninsula. The site is quite isolated and little visited. The tombs only became known to the outside world in the early 1970s and are believed to date to around 3000 BC, and were designated a World Heritage site by UNESCO in 1988.
Each of the tombs has a 'bee-hive' shape and is constructed simply by the 'dry-stone wall' method.
The setting is stunning – along a high ridge and backed by a deep valley and then a high, steep mountain. The way in which the tombs catch the sun and are framed by the dramatic surrounds  suggests clearly that they belonged to aristocratic personages, with the site intending to convey drama and power.
The community that lived here is believed to have traded locally-mined copper and stone with the Sumerians  of southern Mesopotamia, modern-day southern Iraq. Other than that, little is known about who the people were and their beliefs.
Such travel is essential for gaining a better understanding of the items that we find in the UK that we offer for sale, and the context of the cultures from which they come.
Receive our monthly catalogues detailing our new stock.
Also, we have a good selection of Oman and related antiques in stock, all sourced from old UK sources.