Podcast: Thai Royal & Publisher Narisa Chakrabongse, in Conversation with Michael Backman (part 1)
We have an important new Podcast – Michael Backman in conversation with Narisa Chakrabongse.
Narisa Chakrabongse is a member of Thailand's extended royal family, and a great-granddaughter of King Chulalongkorn.
She grew up in England, the daughter of a Thai prince and an English mother. At 15, while still living in England, she found herself alone and orphaned, in the middle of her school exams, and now the sole inheritor of a royal mansion in need of upkeep in Bangkok, behind the Grand Palace.
Today, she is the founder and owner of River Books, a successful publishing house that specialises in  books on Asia art & history, and the owner of an award-winning boutique hotel in Bangkok.
Listen here to the first of two candid Podcasts on Narisa's extraordinary life.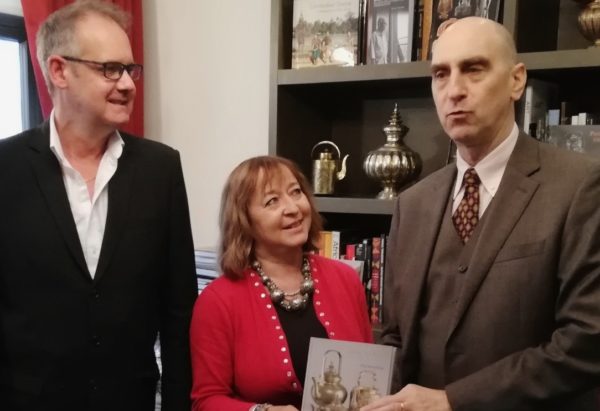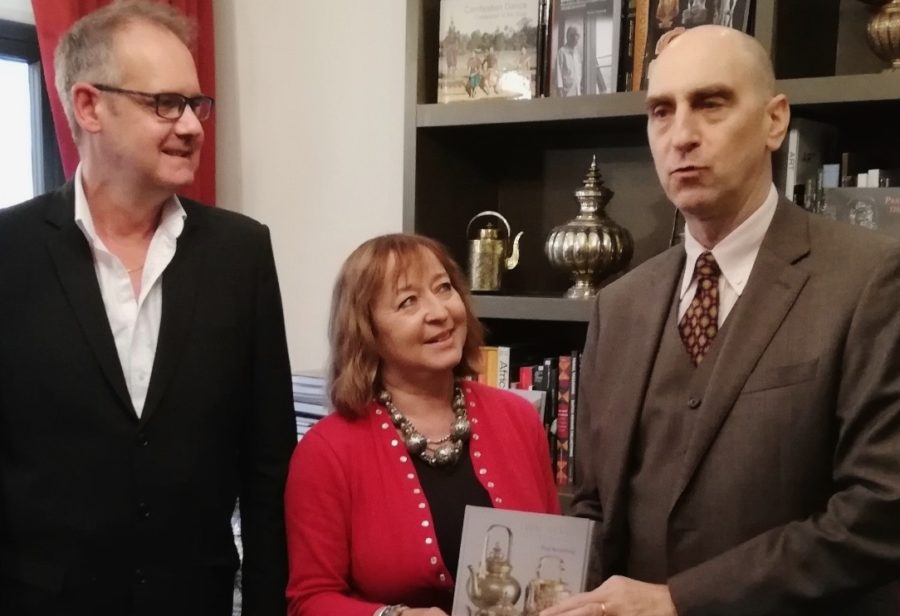 L-R: Michael Backman, Narisa Chakrabongse & Paul Bromberg, at the London launch of Paul's book 'Thai Silver and Nielloware' published by River Books.
Receive our monthly catalogues of new stock, provenanced from old UK collections & related sources.
See our entire catalogue of available items with full search function.