Women's Kolam Patterns of Tamil Nadu, South India
Each morning in Tamil Naddu, at the entrance to the family home, the woman of the house will draw in the dirt or on the cement before the main step, a beautiful, geometric line-drawing composed using rice flour or chalk. Usually the pattern, called a kolam, is in white only but sometimes coloured chalks are added. Each morning, before sunrise, millions of women in Tamil Nadu will do this, with the patterns used being passed from mother to daughter.
The purpose of the pattern is to be welcoming and pleasing to visitors, most particularly to the goddess Lakshmi, the goddess most associated with prosperity in the hope that she will be attracted in and will bestow good fortune on the family.
Particularly elaborate and large kolams are drawn for special events such as weddings.
The kolams will be walked over during the day and will otherwise deteriorate. But that is to be expected. It is an artwork that will only last the day until the next morning when the area will be carefully washed, and a new kolam will be drawn in its place.
Each of the kolams below was photographed on just one morning during a recent visit to the town of Kumbakonam near Tanjore, Tamil Nadu.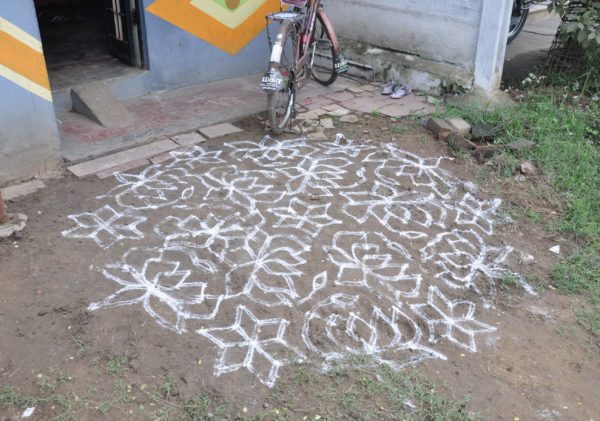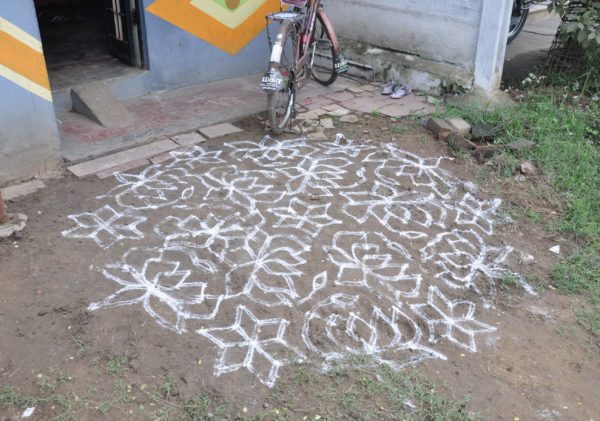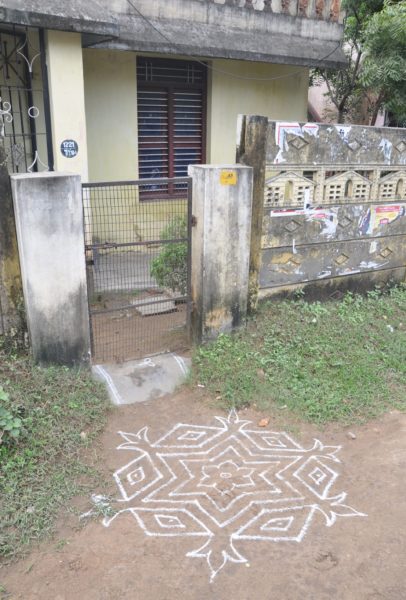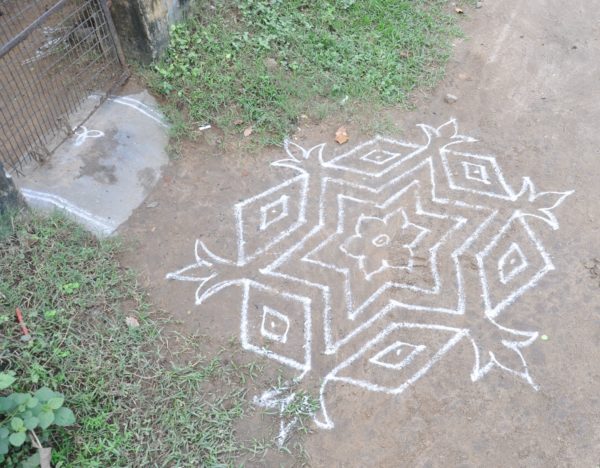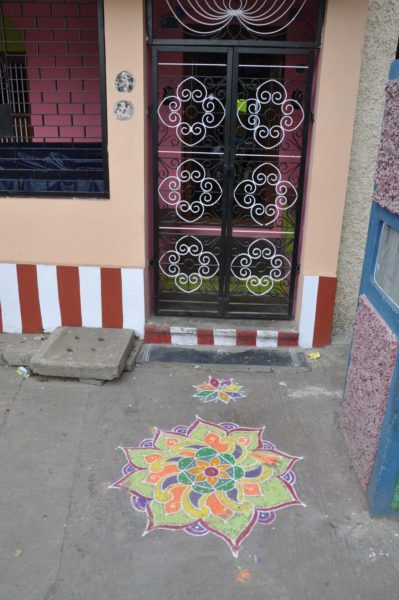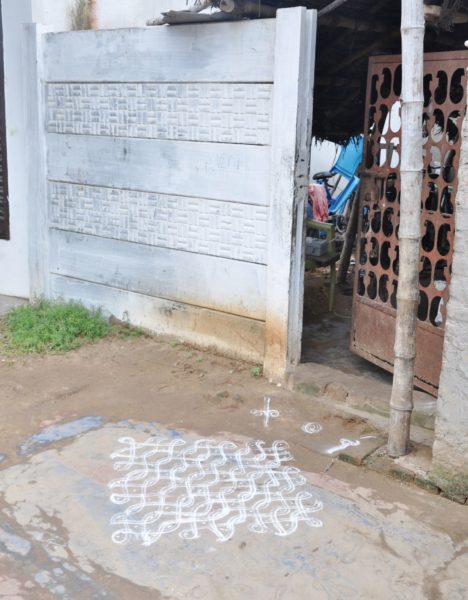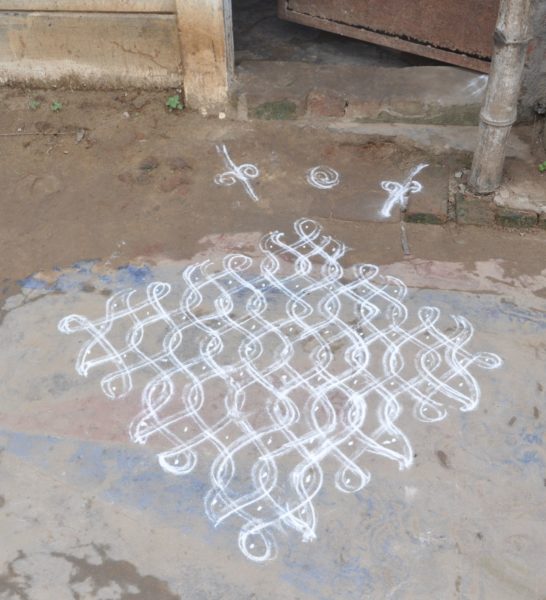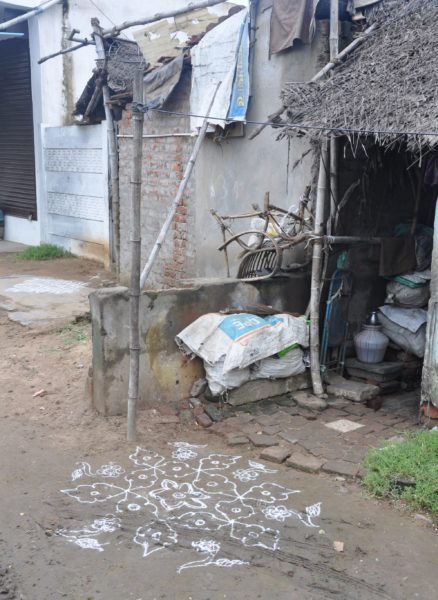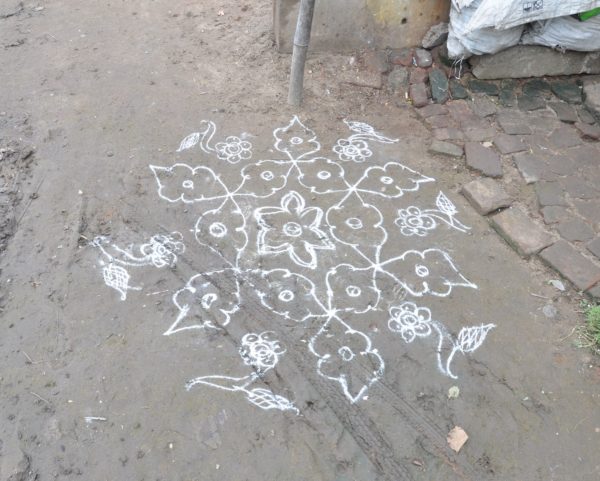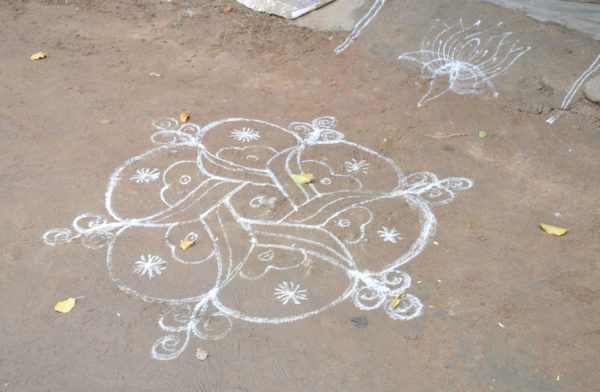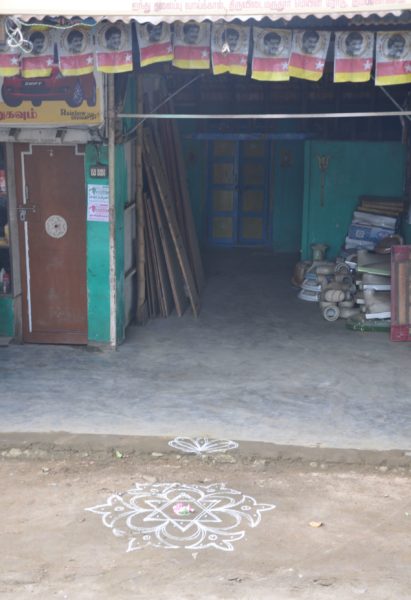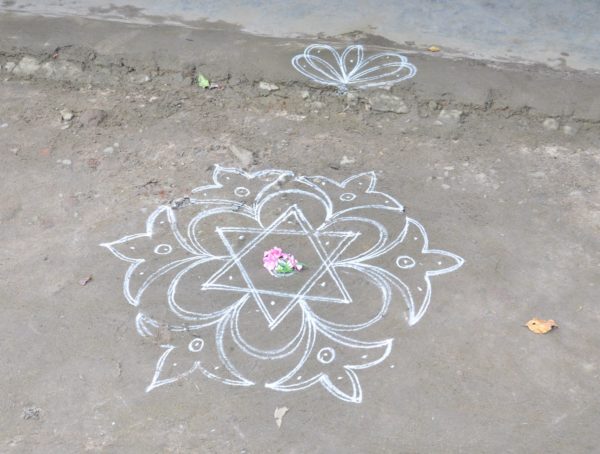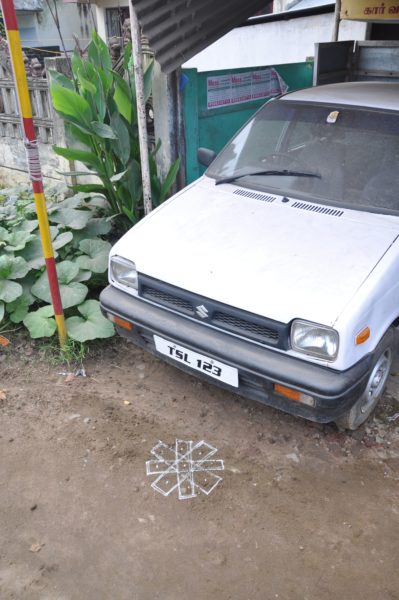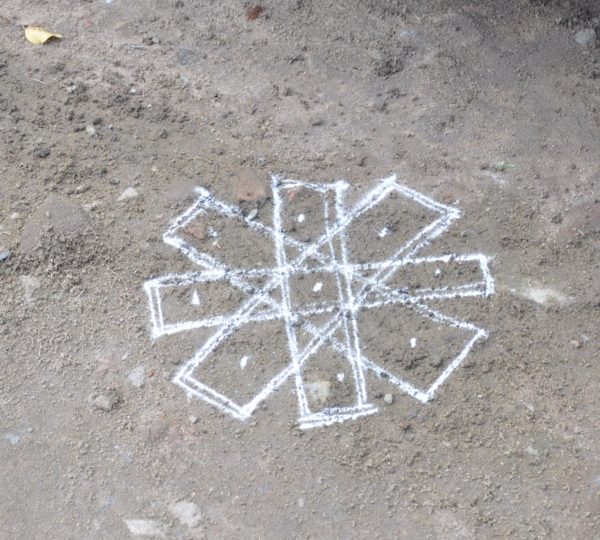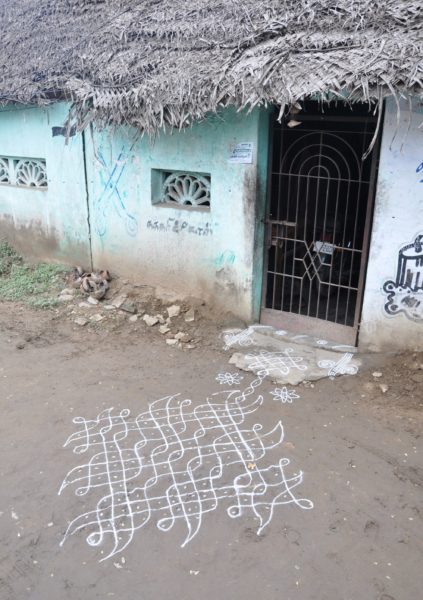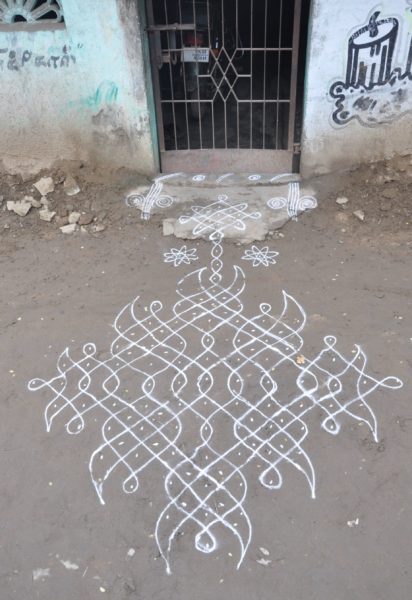 See our Hindu & related art from India, and out Indian bronzes.
Receive our monthly catalogues of new stock, provenanced from old UK collections & related sources.