Visiting Sur, Oman – another unique home for Omani Jewellery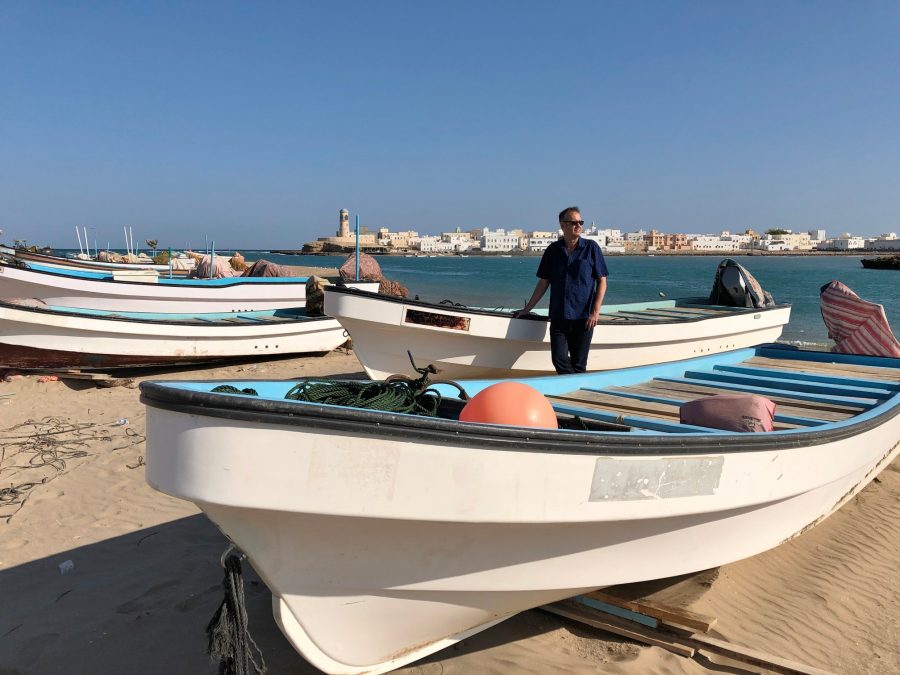 Sur, on Oman's coast, was an important port for Oman's trade with Zanzibar and the rest of the Swahili Coast on Africa's East Coast as well as with Gujurat in India. It was a vibrant commercial port. Trade financing and ship building were also important industries. The town grew rich and with riches the demand for jewellery grew. The traditional Bedouin preference for silver jewellery was augmented with a liking for gold and so jewellery featuring both elements became popular. The gold was sourced from Zanzibar, which in the 19th century was under the control of the Omanis, and the gold in Zanzibar was sourced from Africa's interior, along with slaves and ivory.
The pair of bracelets here, which we have in stock currently, are of a type that was favoured in Sur. Known as benagir bu shoka, they are made of both silver and gold. The form is based on the thorns seen in the desert all over Oman, but the Sur addition is the inclusion of the gold bands.
As with the other former silver jewellery centres of Oman, today, there is little or no silver production in the city. Oman's growing wealth means that locals generally only want gold jewellery. So silversmiths have been replaced by goldsmiths. Some of the gold replicates the old silver forms and this gold jewellery is in demand as bridal jewellery.
Other centres for silver jewellery production in Oman were Ibra, Ibri and Nizwa.
See other examples of our Middle Eastern & North African jewellery.
Sign-up to receive our monthly catalogues of new stock.