Visiting the Institut du Monde Arabe, Paris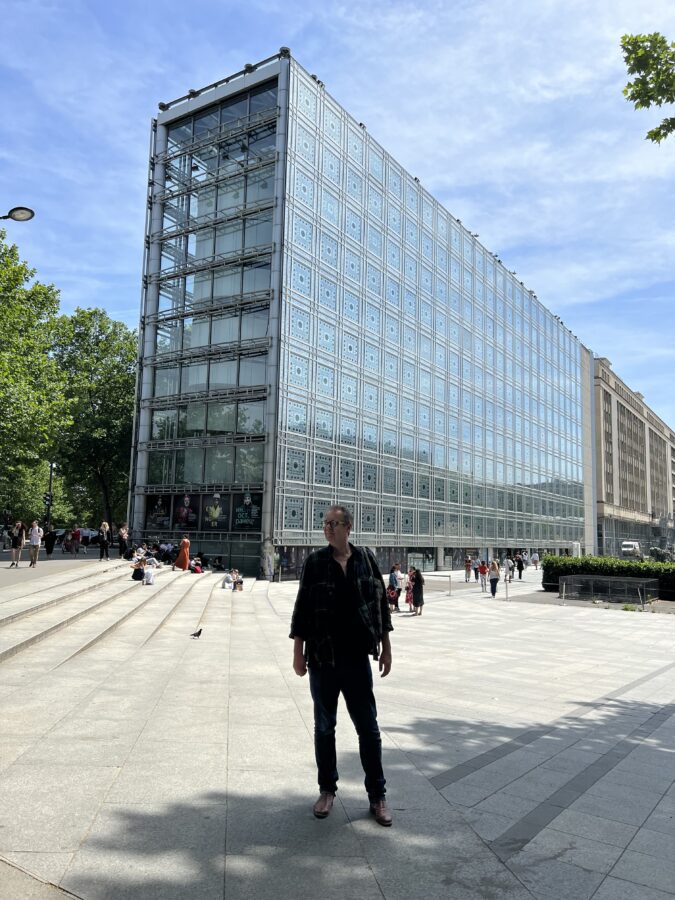 In the last week we have been able to visit again the Institut du Monde Arabe (Institute of the Arab World). Located on the Seine in Paris, it is an organisation founded in Paris in 1980 by France with 18 Arab countries to research and promote a better understanding of the Arab world and its cultures and religions.
The Institute's iconic building – the recipient of the 1989 Aga Khan Award for Architectural Excellence – was completed in 1987 and incorporates a museum, library, auditorium, restaurant, offices and meeting rooms.
The museum is spread out over several floors and has a permanent collection as well as hosting occasional exhibitions. The permanent collection has many of the usual items one has come to expect in an Islamic arts museum, but also includes a few surprises from those countries for which France was the colonial power, such as Morocco and Algeria.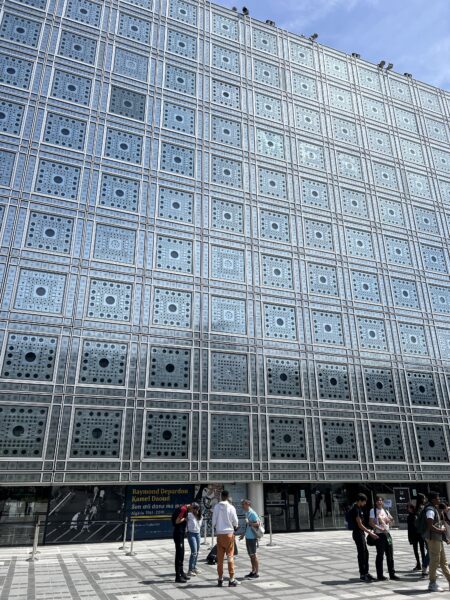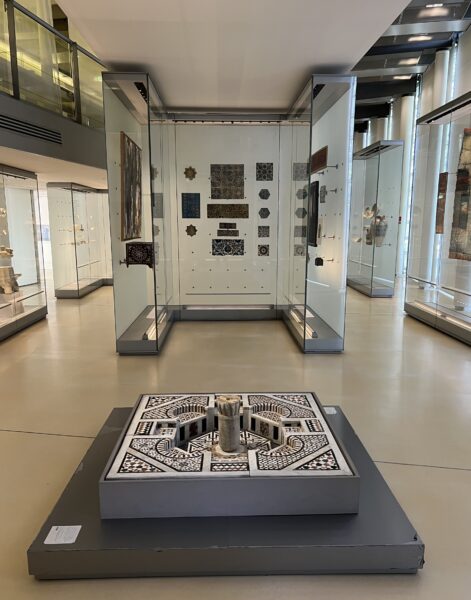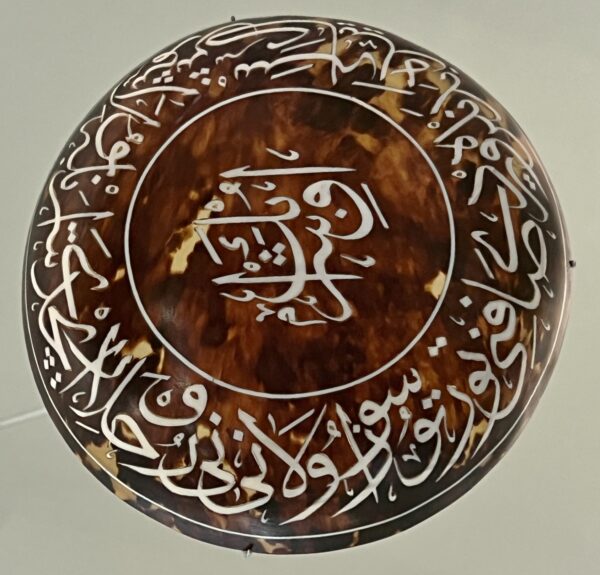 Above: A rare magic or medicine bowl from Turkey, circa 1900, made of tortoiseshell and inlaid with ivory.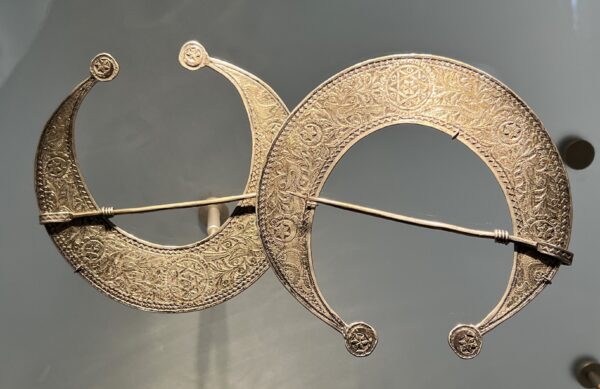 Above: A pair of fibula from northern Africa.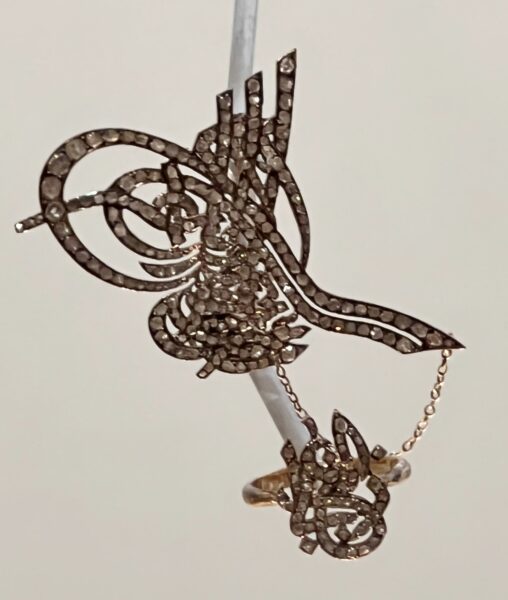 Above: An Ottoman sultan's tugra (emblem) inlaid with diamonds, late 19th century.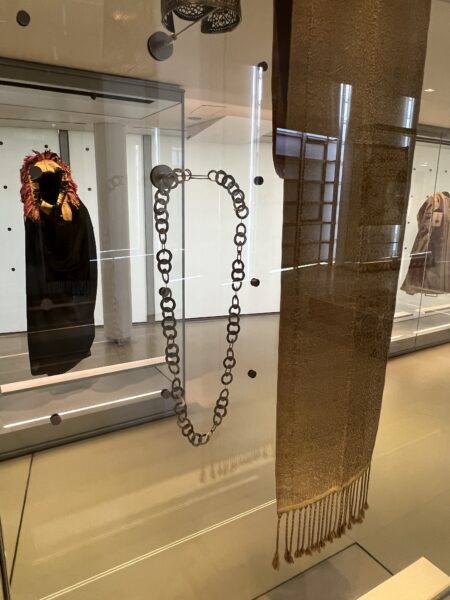 Above: A long silver chain necklace known as a rihanna, Tunisia.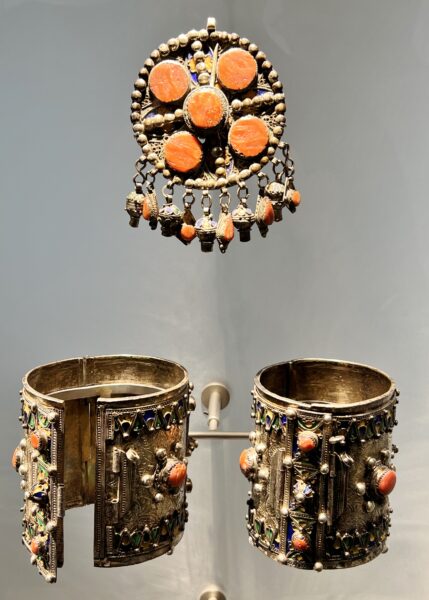 Above: Northern African Berber jewellery inset with coral.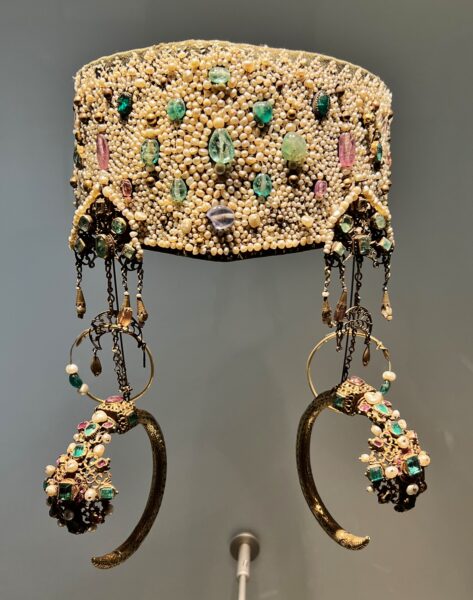 Above: A Moroccan headdress studded with pearls and emeralds.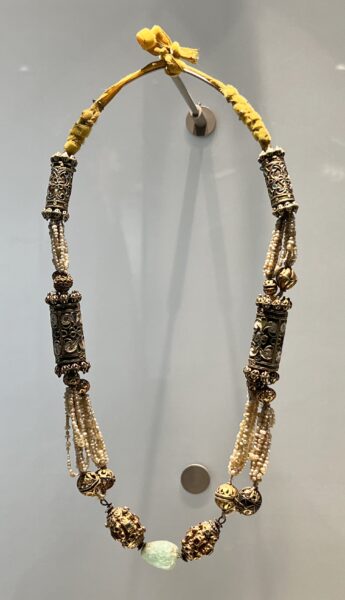 Above: A very rare 17th-18th century necklace from Morocco. We have had a related example.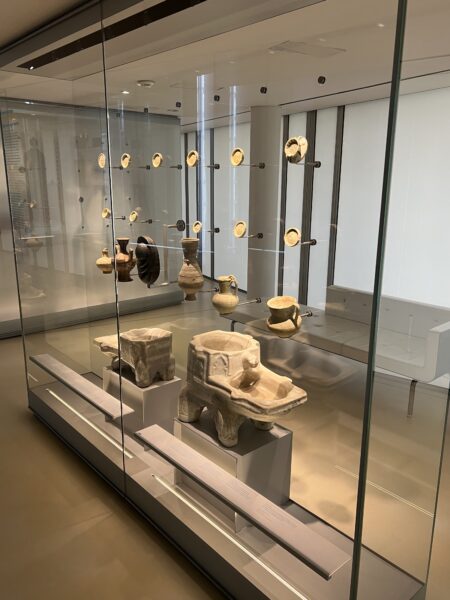 Above: Early drinking water fountains, Saudi Arabia.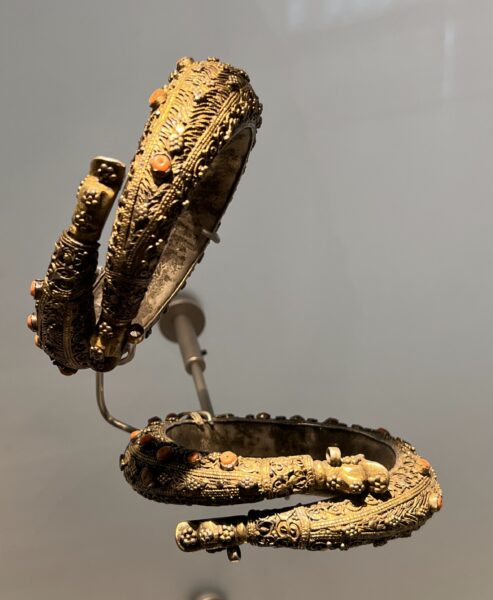 Above: Bracelets of gilded silver with applied filigree and granulation, Yemen.
Receive our monthly catalogues of new items by email.
See our entire Catalogue.
Listen to our Podcasts on collecting and other matters.