Visiting Bangkok's Private Prasart Museum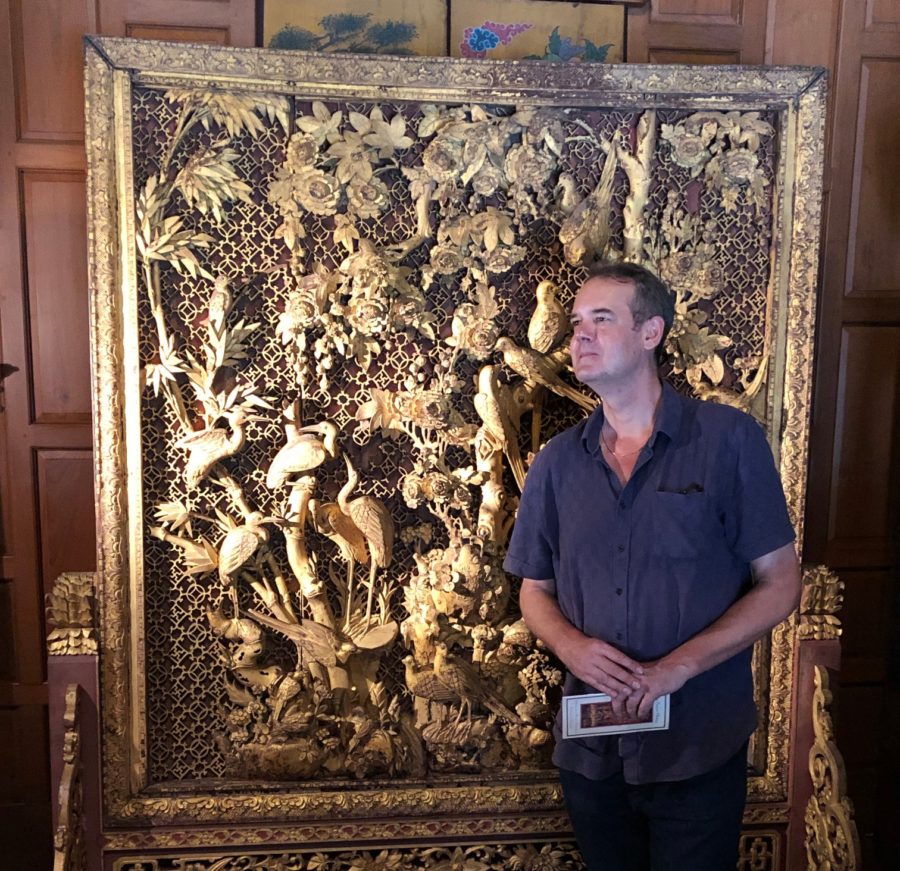 Bangkok's privately-owned Prasart Museum can be difficult to find but it is well worth the effort – it is splendid. We visited earlier this month. The Museum was founded by Prasart Vongsakul, and comprises an enclosed compound of a series of buildings set amid particularly beautiful landscaped tropical gardens and ponds.
The buildings are full of exquisite Thai antiques, in many instances more impressive than what might be seen in Bangkok's National Museum. These include traditional Thai palace & monastic furniture, bencharong porcelain, Silver & gold-ware, Buddha images, and mother-of-pearl inlaid receptacles.
A fine book on the museum and its collection – The Prasart Museum: Treasures of Thailand (Ibis, 1990) – is available. It was published some time ago but remains current.
The photographs here show parts of the collection, the buildings and the lush gardens.
Receive our monthly catalogues of new stock, provenanced from old UK collections & related sources.
See our Thailand & IndoChina collection.