The Extraordinary Tale of 17th-18th century Dutch Colonial Decanter Sets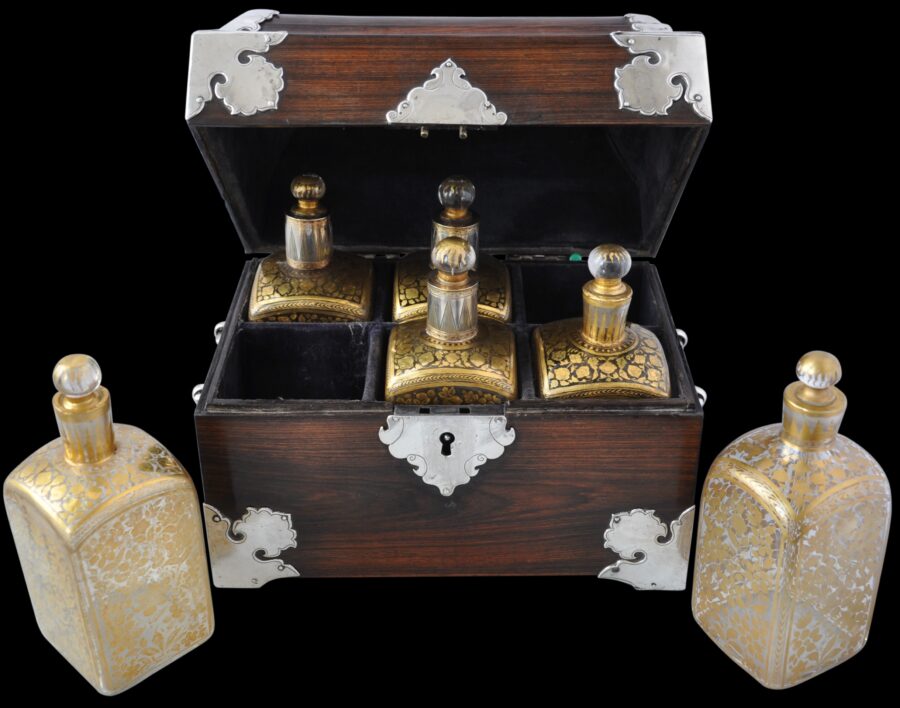 Shown here and below is a rare Dutch Colonial decanter case with silver mounts & six gilded glass decanters, dating to the 17th-18th century. The box with its silver mounts is from Batavia in the Dutch East Indies (Indonesia today) and the decanters are from Gujarat, West India. Hitherto, the set had been thought of as Indian, but we identified its mixed Batavian-Indian origins.
We sold the set to Singapore's Asian Civilisations Museum and recently the set was loaned to the British Museum for an exhibition on Raffles.
Such rare sets tell a lot about European trade with and in Asia in the 17th and 18th centuries.
This well-researched article by Nancy Um, professor of art history at Binghamton University,  explains more about such sets, and features our example as among the more important known examples.  It proposes that such boxed sets were often used as diplomatic gifts by the Dutch East India Company (Vereenigde Oostindische Compagnie, VOC) bestowed on regional rulers.
See more of our East-West colonial trade arts.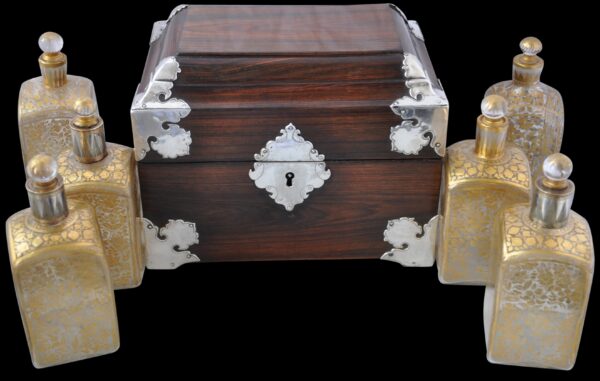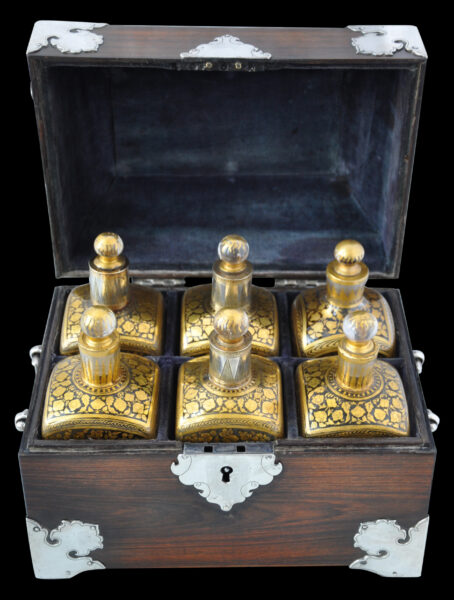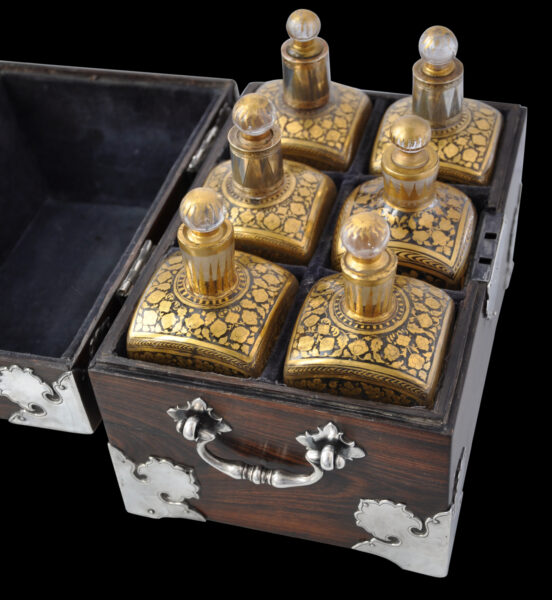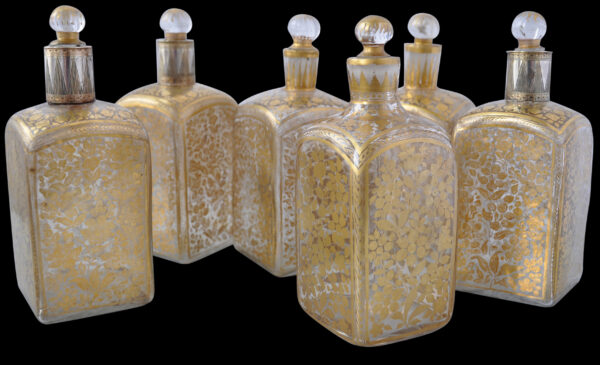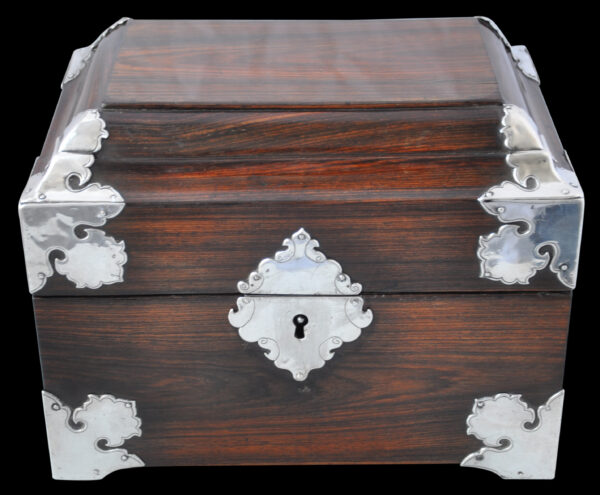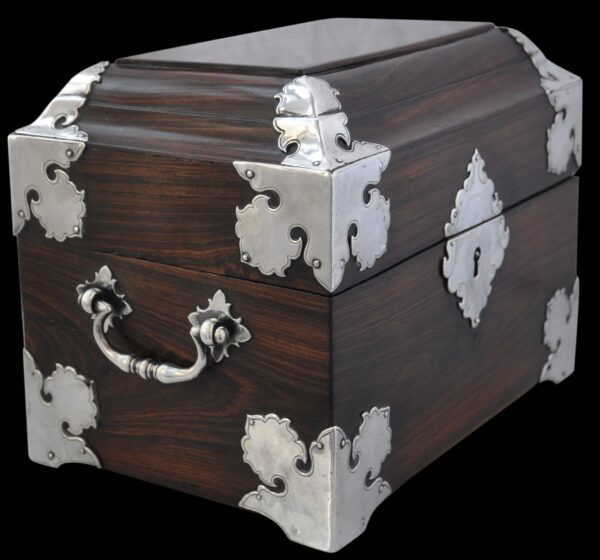 Receive our monthly catalogues of new items by email.
See our entire Catalogue.
Listen to our Podcasts on collecting and other matters.