Surprising Thai Niello Silverware in Russia's State Hermitage Museum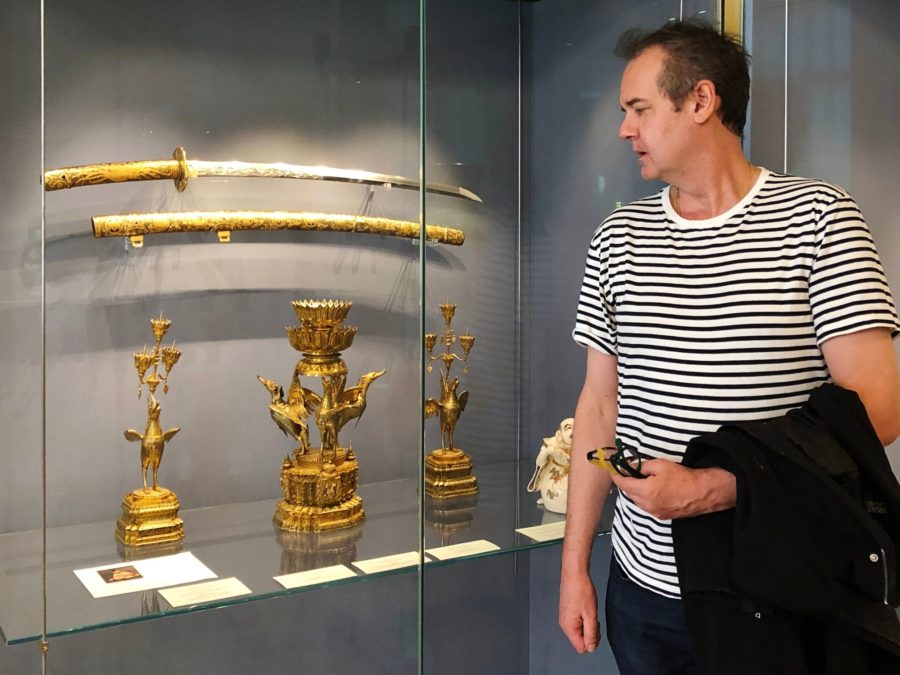 St Petersburg's State Hermitage Museum and the Winter Palace have enormous holdings of art – much of it little known outside Russia. A recent trip to St Petersburg yielded this extraordinary centrepiece and two candelabra from Siam (Thailand). The set dates to the late 19th century and is executed in gilded silver niello. The set most probably was commissioned by the office of Siam's Crown Gifts Bureau as a diplomatic gift to the Tsar.
The set probably is one of the most fabulous examples of Thai nielloware probably ever made.
Nielloware (khrueang thom) is produced by covering a silver object that has been chased with a design, with a black amalgam of lead, copper and silver, This fills in the crevices left by the chasing leaving the surface smooth but with a silver pattern against the black amalgam background. The exposed silver was then gilded (gold plated).
See our collection of available items from Thailand and IndoChina.
Receive our monthly catalogues of new stock, provenanced from old UK collections & related sources.