Opening of Raffles Exhibition, Asian Civilisations Museum, Singapore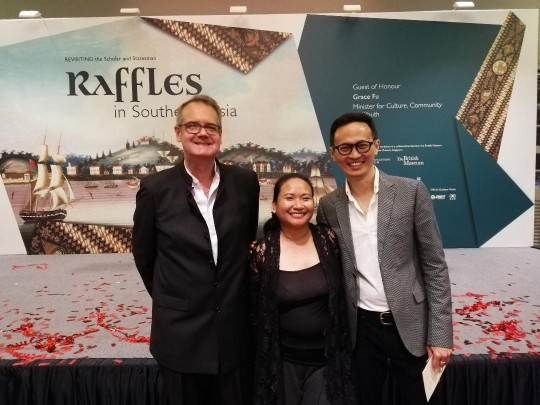 We attended the opening night of 'Raffles in Southeast Asia' earlier this month – a major new exhibition at Singapore's superb Asian Civilisation Museum.
The exhibition, a collaboration between the ACM and the British Museum, marks the 200th anniversary of Raffle's arrival in Singapore. It includes items collected by Raffles whilst administering Java now held in the British Museum.
A rare 18th century Batavian decanter box with Gujurati glass bottles acquired from us also is among the exhibits (see the image below).
The opening was marked by a speech by Grace Fu, Singapore's Minister for Culture, Community & Youth, who was introduced by Kennie Ting, the ACM's dynamic director.
The exhibition includes items drawn from museums in the Netherlands & Indonesia, as well as the ACM & the BM. Many items have rarely been on public display.
The exhibition closes in Singapore on April 28, but will travel to the British Museum in London in September. A catalogue accompanies the exhibition.
Receive our monthly catalogues of new stock.
See our large collection of items from Islamic Southeast Asia and our East-West collection.