Brilliant new Buddhism Exhibition at the British Library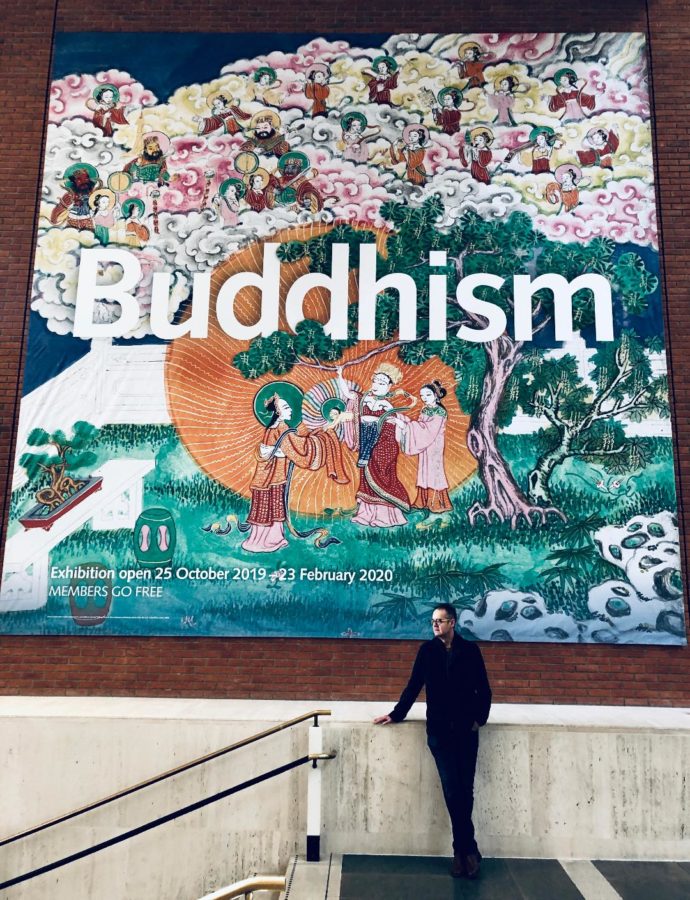 A superb exhibition on Buddhism has opened at the British Library – on until February 23, 2020. Curated by Jana Igunma and San San May and accompanied by 224-page long catalogue full of excellent colour photographs, the exhibition draws particularly on the Library's rich collection of Burmese, Chinese, Thai and Sri Lankan manuscripts. Many of these are on locally-made mulberry paper, as well as palm leaf pages.
The 19th century Burmese manuscripts especially are richly and colourfully illustrated. Many are decorated with gold leaf as well, including entire elephants marked out entirely in gold. Some have covers decorated in gilded lacquer. One fine Burmese example is entirely on thin sheets of ivory. There is also a Pyu example on gold sheet and a wonderful Sri Lankan manuscripts made entirely of silver sheets that has been engraved in Sinhalese script.
Shown here are images of a 19th century Buddhist manuscript in Tham script from Northern Thailand (Lanna) or Laos with black lacquered covers and gilt floral decorations and with an accompanying gilded, lacquered wooden box, that we sold to the British Library several years ago.
The Exhibition catalogue also is shown below (top right) – and can be ordered through Amazon here.
Do sign-up to receive our monthly catalogues to see all our latest items, if you haven't already.
Click on each image below to see the full image.