Rare 'New World' Treasures on Display at Buckingham Palace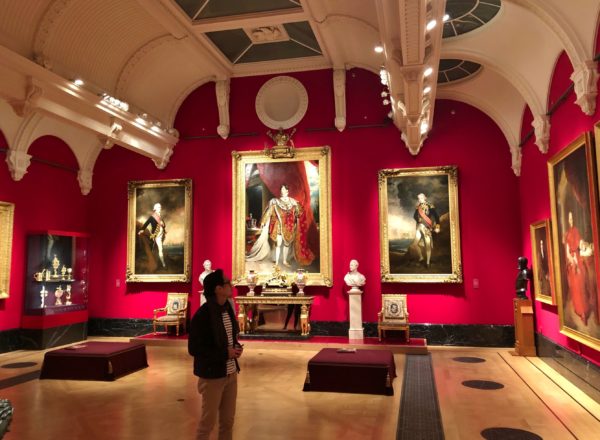 The Queen's Gallery at Buckingham Place in London currently has a beautiful exhibition of art treasures collected by George IV. George IV: Art & Spectacle encompasses dozens of extraordinary paintings, exquisite furniture and vases from England, France & Russia but it also has a small collection of unexpected 'New World' items such as kris swords from Indonesia, coral-inset pistols from Algeria, a splendid Hawaiian chief's feather cape, and one of the best examples of Peruvian colonial silver I've seen. Each piece was presented to the King or Prince Regent, as he was known before he became king. All date to the 18th or early 19th centuries. Not only does each piece have immaculate, recorded provenance, but the quality and condition of each piece is superb.
The Hawaiian cape is particularly noteworthy. It came to London in 1824, with King Kamehameha II and Queen Kamamalu of the Sandwich Islands (now Hawaii). They arrived in London on an unsolicited visit to ask for British protection for the islands. But while waiting to be received by King George, both caught measles and died. The surviving members of the family then presented the English monarch with six costly red and yellow feather capes ('ahu 'ula), and it is once of these which is in the exhibition.
George himself was a disgusting figure. He was grotesquely obese (but quite how so is never clear because official portraitists didn't dare paint all that they saw), he was a drunk (he would start each day with a bottle or more of claret),  he openly hated his wife, and he was utterly profligate with his spending and expected the government of the day to constantly bail him out. But he was also one of the world's great art collectors and had an excellent eye. That so many treasures are now in the British public realm is due to him.
The exhibition is on until May 3, 2020, subject to possible closures linked to the Covid-19 virus. An excellent, 294-page, colour hardcover catalogue accompanies the exhibition.
Several of the 'New World' items in the exhibition are below, along with several other highlights.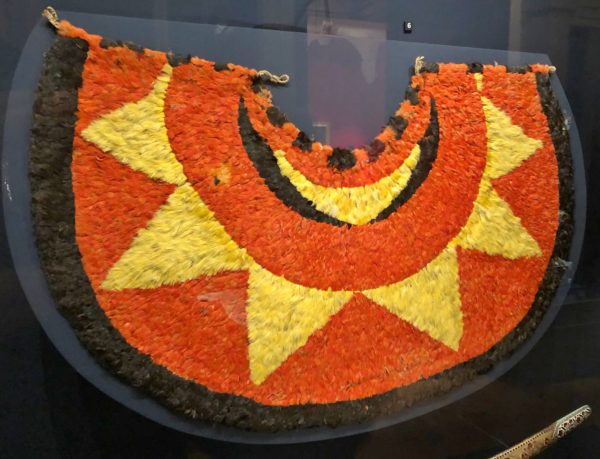 Hawaiian chief's feather cape ('ahu 'ula), early 19th century.

A fine greenstone Maori club (patu onewa), 18th century.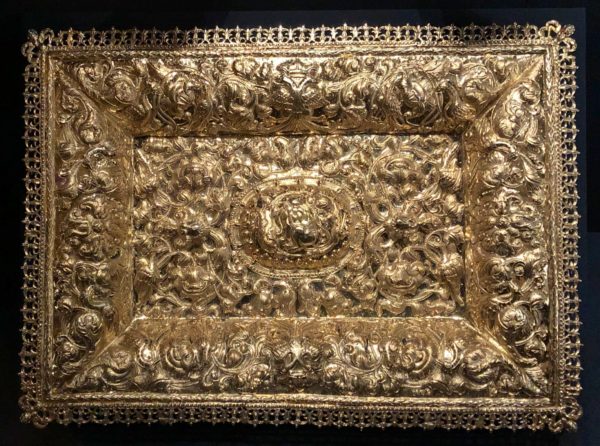 A large silver-gilt tray, colonial Peru, early 18th century.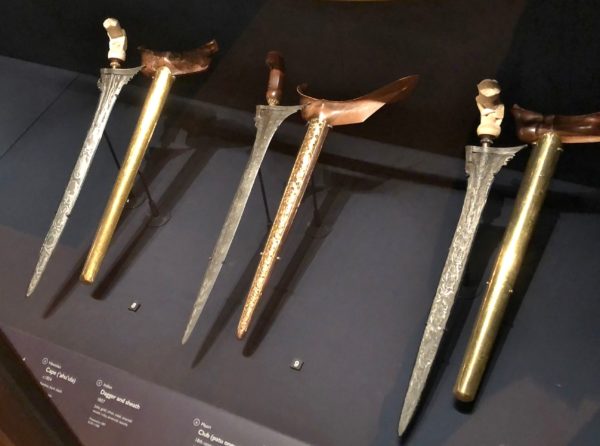 Three krises, central Java, (now) Indonesia, 18th-19th century.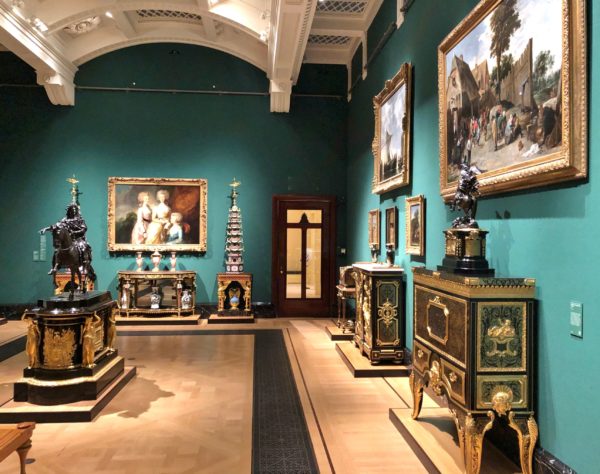 A gallery in the exhibition.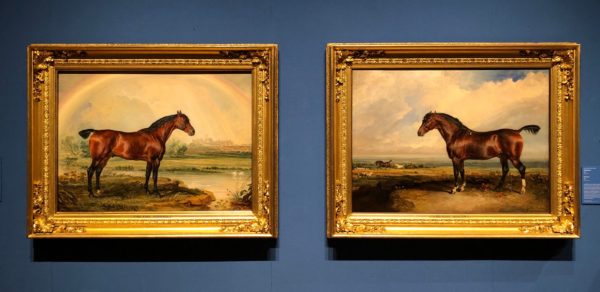 Two equestrian paints by James Ward (1769-1859).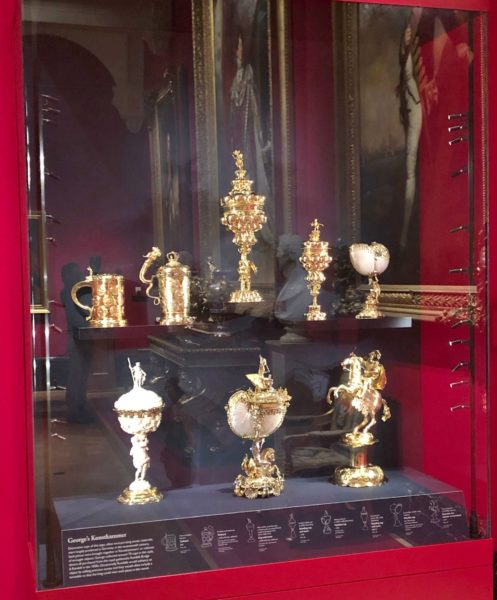 Items from George IV's 'cabinet of curiosities'.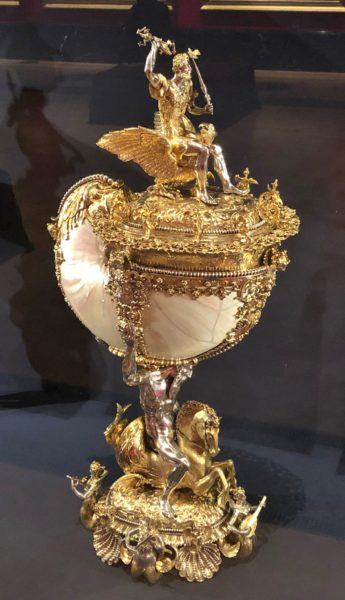 A nautilus shell cup with gilded silver mounts by Nikolaus Schmidt, Nuremberg, circa 1600.
Receive our monthly catalogues of new stock, provenanced from old UK collections & related sources.
See our entire catalogue of available items with full search function.