New Podcast – Michael Backman discusses his favourite ever book on Asia art – 'Court Arts of Indonesia'
We have a new Podcast! In this episode, Michael Backman is in conversation with Sarah Corbett, about the book 'Court Arts of Indonesia' by Helen Ibbitson Jessup.
Published in 1990, it was one of the first books on Asia art Michael bought and it has remained his favourite since, despite now having a library of over thousand books on Asian art, culture & history.
It is the book which triggered a life-long interest in Asian art which ultimately led him to opening his gallery in central London.
Listen to this Podcast to find out why he likes this book so much.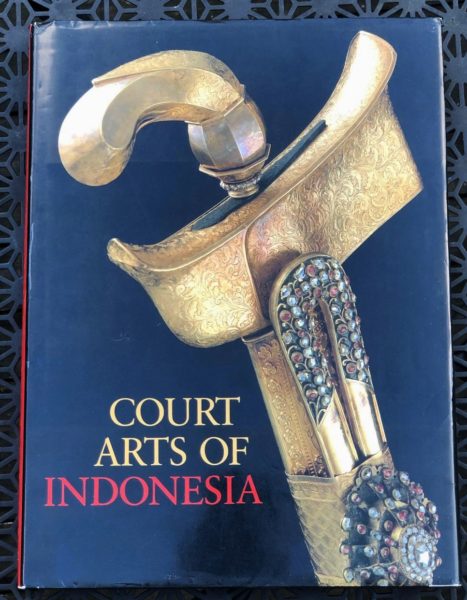 See items from the Malay & related worlds here.
Receive our monthly catalogues of new stock, provenanced from old UK collections & related sources.
See our entire catalogue of available items with full search function.