Are Collectors Addicts by Another Name? Michael Backman & Paul Bromberg in Conversation in a New Podcast
We have a new podcast and it is about collecting.
Are collectors addicts by another name? What makes (some) people collect? Is it gross materialism, an ego-driven attempt to evade mortality, or an attempt to save the world's patrimony?
In this entertaining episode, Michael Backman and Paul Bromberg, both collectors and both authors of books on art and antiques, discuss why they think they do what they do.
Many of the quandaries –  choices in the face of constraints, endless problems of storage; and ultimately, what's it all for? – will be familiar to all collectors.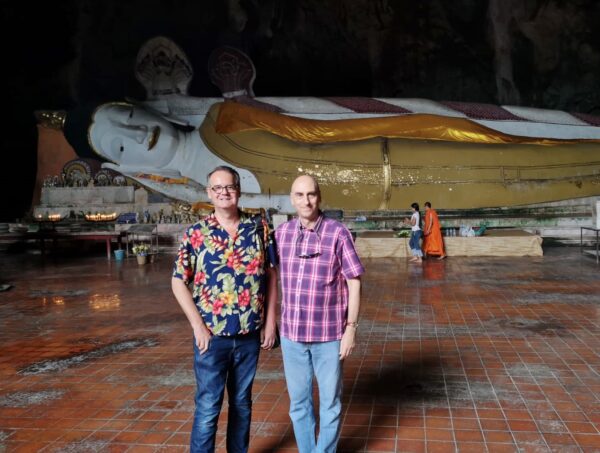 Michael Backman with Paul Bromberg in the Wat Khuka Phimuk Buddhist cave complex, Yala, southern Thailand, February 2020.
The reclining Buddha is believed to date from the middle of the 8th century CE and is almost 25 meters long.
Receive our monthly catalogues of new stock, provenanced from old UK collections & related sources.
See our entire catalogue of available items with full search function.
______________