Exhibition of Bencharong Porcelain & Related Arts, Bangkok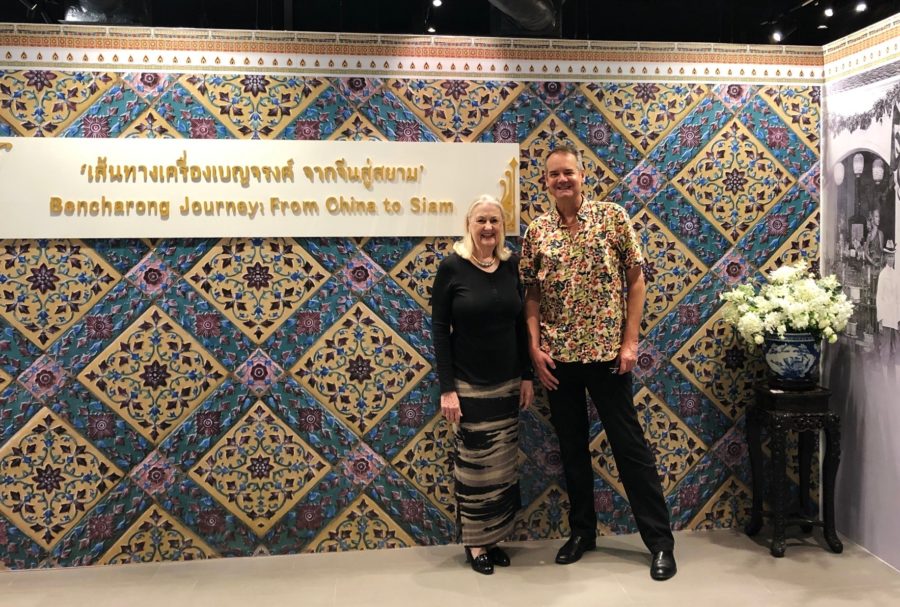 Last month, I was very fortunate to be given a tour of the excellent 'Bencharong Journey: From China to Siam', an exhibition of the colourful Bencharong porcelain produced in China for the Thai market, by the exhibition's curator, the author and researcher Dawn Rooney.
The exhibition, which also included excellent examples of Thai silver and gold,  enamelled metalware, and other Thai antiques, was held at RiverCity Mall on the Chao Praya River in Bangkok.
The exhibition drew mostly from private collections in Thailand, and so many of the pieces had not been shown publicly before.
The exhibition was beautifully laid out across many spacious rooms, with ample explanations and labelling. Maps and early photographs helped to provide a better context for the items.
All the photographs here are from the exhibition. The final image shows the RiverCity building itself.
Dawn Rooney's most recent book on Bencharong, Bencharong: Chinese Porcelain for Siam (River Books, 2016) can be ordered from Amazon.
Receive our monthly catalogues of new stock, provenanced from old UK collections & related sources.
See our Thailand & IndoChina collection.