Ethiopia's Disputed Maqdala Treasures at the V&A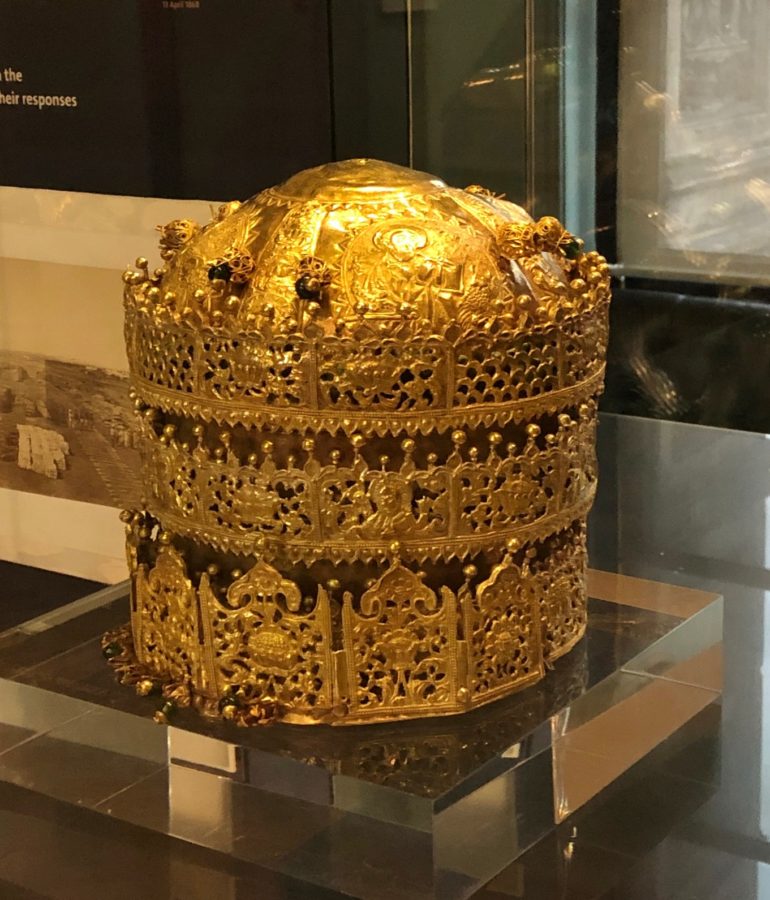 London's Victoria & Albert Museum currently has on display in its Silver Galleries, some of the treasures taken by the British from Ethiopian emperor Tewodros' fortress in Maqdala, in 1868. The Emperor had taken several British envoys as hostage and so the British retaliated by attacking the fortress and the city, looting its treasury and library of thousands of objects and then burning city to the ground.
The emperor committed suicide and his Queen Terunesh was taken by the British to what they regarded as a safe place away from her rivals, but then she fell ill and died just a month after the emperor. The crown prince was taken to Britain where he became a ward of Queen Victoria. He died when he was just 18 and his body was buried at St George's Chapel at Windsor Castle where it remains today.
The looted treasures were auctioned a week after the razing of the city, to raise money for the Army Prize Fund. Later, some were deposited with the V&A and it is these that are on display today – but only for a short period, in just one case.
Included is a tiered gold crown, a fabulous solid gold and inscribed chalice which dates the the 18th century, and a traditional dress that belonged to the queen.
The UK has a small community of people descended from Ethiopia and Eritrea. Many came in 1974, when emperor Haile Selassie was overthrown by the military junta. Many of these were political refugees who left behind well-paid and high positions. They brought with them family heirlooms and so today, these occasionally can be acquired in the UK. Sometimes, we are fortunate  to be able to offer them.
Receive our monthly catalogues to see all our new stock as it arrives.